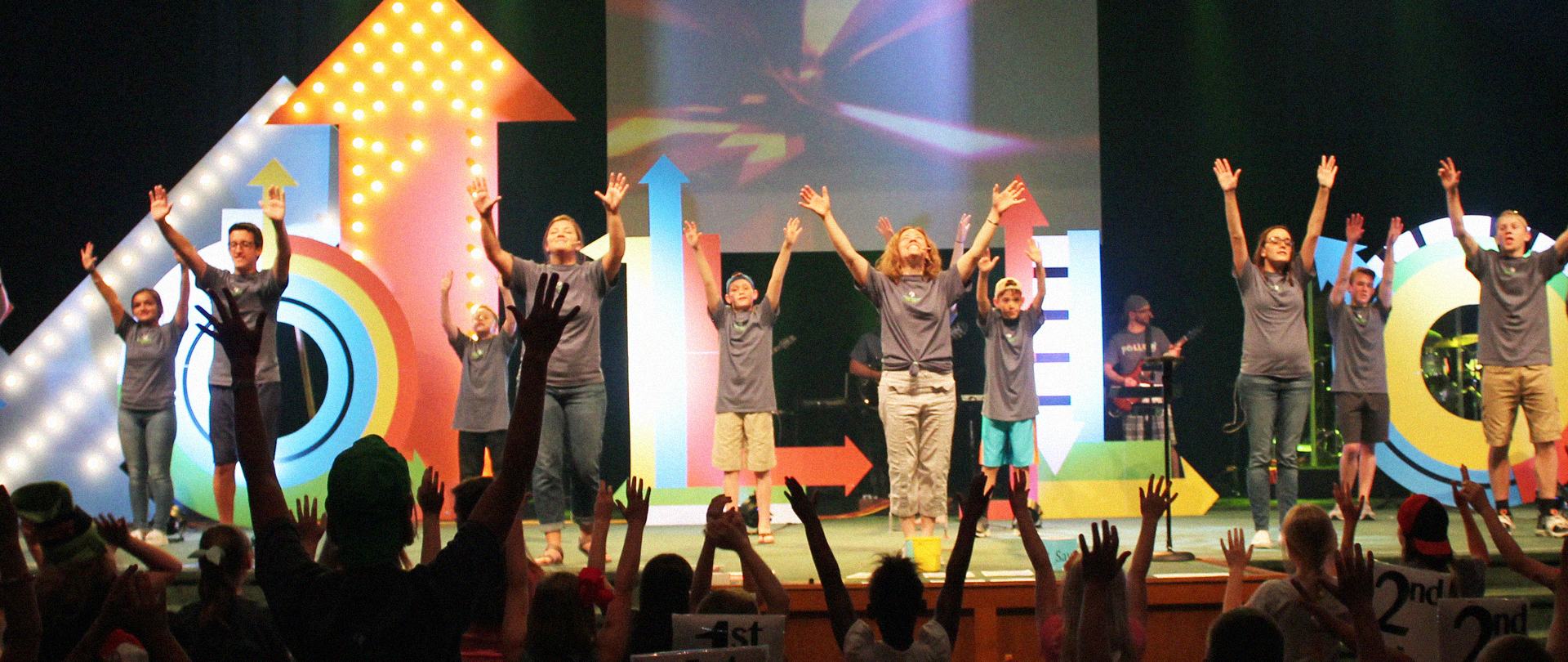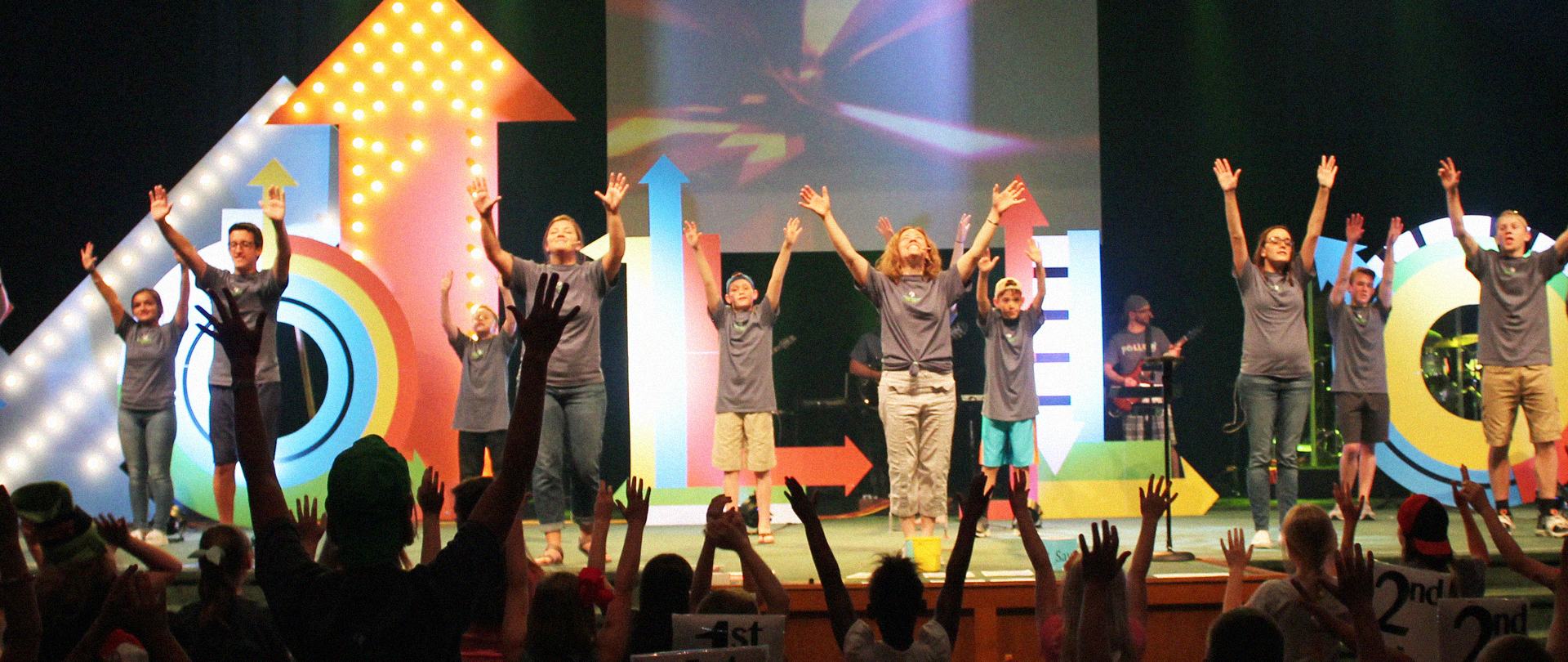 Crossroads Kids Church is our weekly worship experience for kids in grades 1-5 that's designed specifically for them.
We meet during each of the three regular weekend worship services and help kids learn about God through worship, music, Bible teaching in large and small groups, and fun hands-on activities.
---
QUESTIONS?
Newburgh Campus contact:
Jacob Stewart
812-518-1465
West Campus contact:
Ross Geiser
812-490-5882
+

Crossroads Kids Back to School Bash
Newburgh Campus
August 2, 6:00 PM


Join us for this year's Back to School Bash on Friday, August 2, at 6:00 PM! This family event will be hosted at our Newburgh Campus.

The Back to School Bash is for all of our Crossroads Kids ages Birth-Grade 5. There will be water games, a bounce house and other fun activities you can do as a family.

Many of this year's activities will include water, so be sure bring swimsuits for the kids! We also recommend bringing towels, sunscreen, and water shoes or flipflops.

Admission for the event is $20 per family, and includes the cost of dinner.

The Back to School Bash menu includes:
Hamburgers, Chesseburgers, and Hot Dogs
Chips
Watermelon
Lemonade & Water
Kona Ice too!

+

Crossroads Kids Serving Opportunities
Nursery, Preschool, Elementary, Special Needs, Light Company

Serve with us!

Our Crossroads Kids ministry partners with parents to lead their children to become disciples who make disciples. We have an incredible opportunity every weekend to love on the next generation of kids. You could have a part in leading the next generation to know and follow Jesus. We have many opportunities at Crossroads Kids for the gifts and talents God has given you to come alive in our ministry. If you are interested in joining our team, complete the volunteer application below.

Crossroads Kids Volunteer Application

Kids Worship Team
Are you a 3rd, 4th, or 5th grader who attends Kids Church on a regular basis? Do you love music and worship? Would you enjoy leading other students in worship? If so, you should JOIN A KIDS CHURCH WORSHIP TEAM! These teams of students work together with an older teen or adult to lead Kids Church worship one service every two to three weeks. You can participate during the service you normally attend, and no outside rehearsals are required. Sign up now at the link below.

Kids Media Team
Are you a 3rd, 4th, or 5th grader who attends Kids Church on a regular basis? Do you enjoy media and technology? Would you enjoy working behind the scenes to create an awesome Kids Church worship experience? If so, you should JOIN THE KIDS CHURCH MEDIA TEAM! Media team members work under the supervision of an experienced staff member one service per month. No experience is necessary; we provide all the training! Sign up now at the link below.

KIDS CHURCH WORSHIP OR MEDIA TEAM REGISTRATION

+

Light Company
Newburgh Campus
Wednesdays, after school to 5:45 PM

Grades 1-5
September 4 - December 4, 2019
Wednesdays, after school to 5:45 PM
Cost $45 per semester (non-refundable, payment required at time of registration)

Light Company is a Wednesday after-school program with activities that include large group worship and teaching, small group learning, and elective choices such as King's Kids choir, crafts, games, recreation, cooking, fishing, art, recycling, book club and more. Bus service from Sharon, Newburgh Elementary, Castle Elementary, Hebron, Fairlawn, Stockwell, and ECS is provided. Parents are to pick-up at Crossroads Christian Church.

Online registration opens August 3, 2019. Registration deadline is August 25 to begin attending September 4. After August 25, registration is available beginning September 5, Thursday-Sunday each week and students can begin attending the following Wednesday. Availability is limited by grade/gender, and class capacity, or until event is full.

Click here for information and schedule. Elective options will be available here by July 31.

Light Company will not meet if EVSC and/or Warrick County school system is cancelled or has early dismissal.

If you have any questions, please contact Beth Jones at 812-518-1446.

Volunteers needed! We need you, we cannot do it without volunteers! Many opportunites and time options are available on Wednesday afternoons from 3:00 PM-6:00 PM, such as small group leader, elective leader, snack helper, tear down and clean up. If you are interested in volunteering please contact Stephanie Higgins at 812-518-1448.

+

King's Kids Children's Choir
Newburgh Campus
Wednesdays, 5:15-6:00 PM

King's Kids is our children's choir for elementary students in grades 1-5. The group meets every Wednesday from 5:15-6:00 PM as part of the Light Company after-school program at our Newburgh Campus. Participation in Light Company is not required to be a part of the King's Kids Children's Choir, children can attend the entire Light Company program ($45) after-school from 3:30-6:00 PM, and choose King's Kids as their elective or come only for King's Kids Choir ($10).

For more information about King's Kids, contact Jaci Ackerman at 812-518-1429.