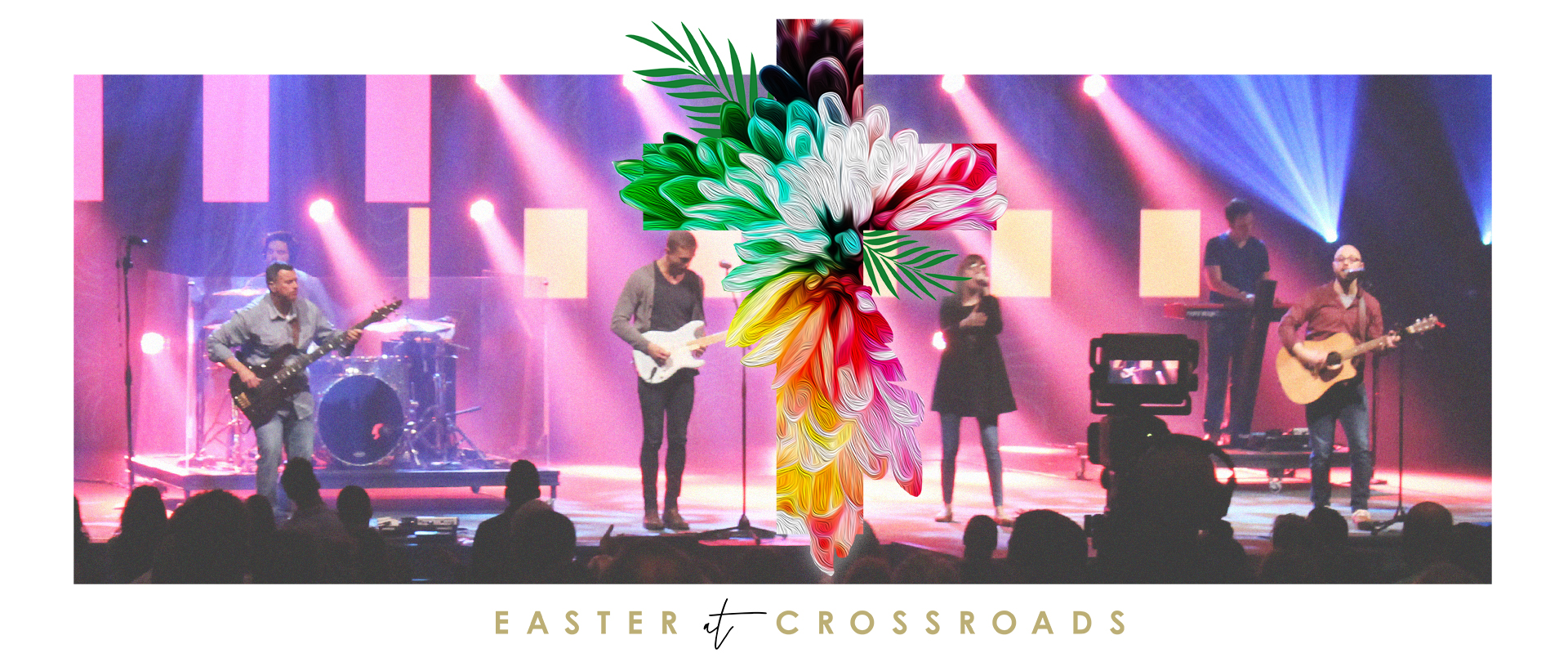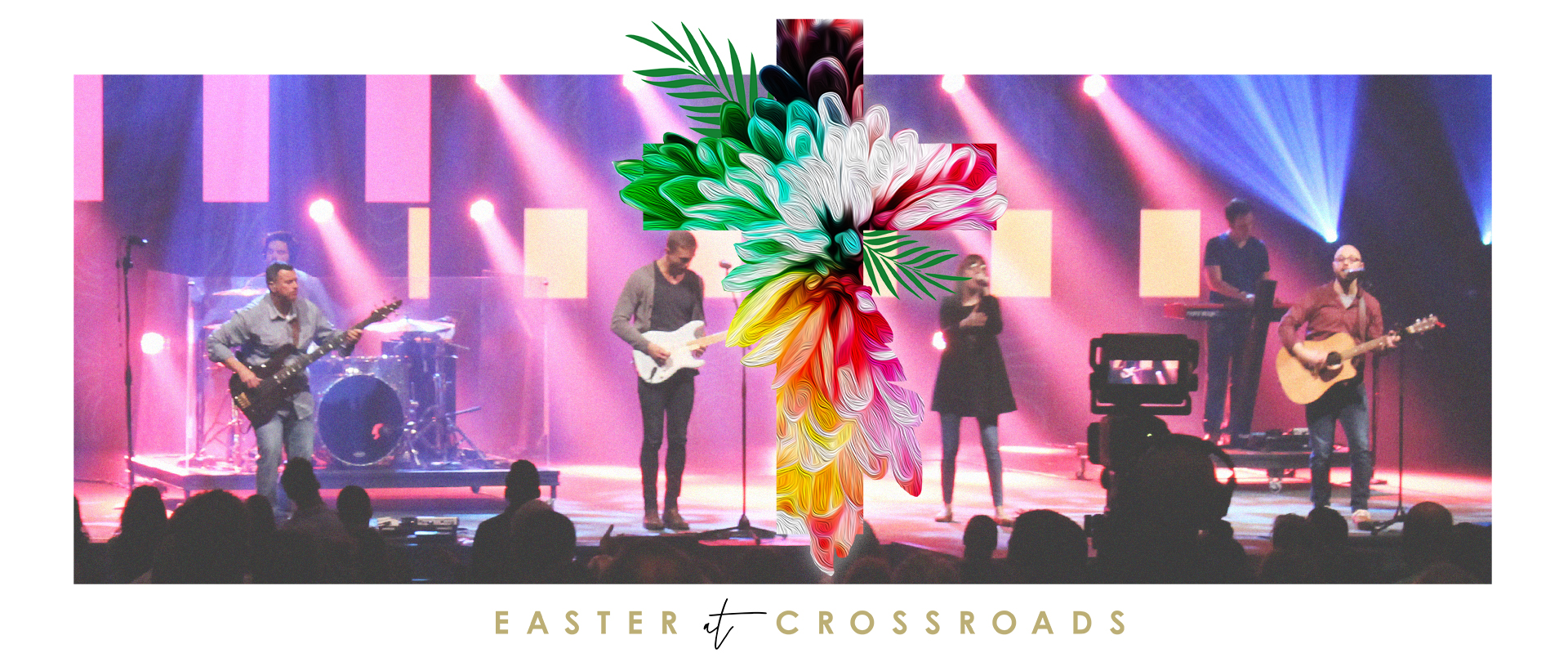 CROSSROADS NEWBURGH CAMPUS
10800 Outer Lincoln Avenue, Newburgh, IN 47630 (Directions)


Good Friday Service
Friday, April 19
7:00 PM
Childcare for children Birth through Kindergarten
will be available during Good Friday Services.
Easter Services
Saturday, April 20
4:00 PM and 6:00 PM

Sunday, April 21
9:00 AM and 11:00 AM
Childcare for children through Grade 5
will be available during each Easter service.
WE HAVE AN EASY KIDS CHECK-IN FOR EASTER WEEKEND!
Pre-Register your child(ren) before 2:00 PM on Saturday, for a quick and easy check-in process.
We will have name tags already printed out for you! For more about our security procedures, click here.
Click here to Pre Register Your Kids!
---
---


RIGHT CLICK AND SAVE THESE IMAGES
TO INVITE YOUR FRIENDS AND FAMILY ON SOCIAL MEDIA!
Share Anywhere!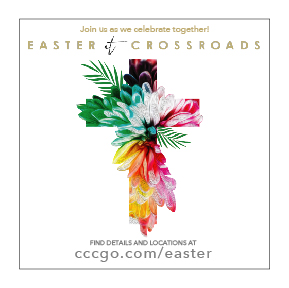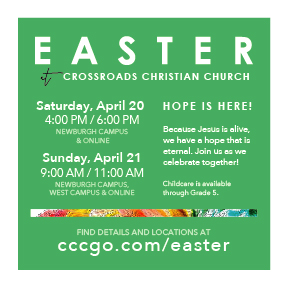 Facebook Header:




Instagram Stories (or phone screensaver):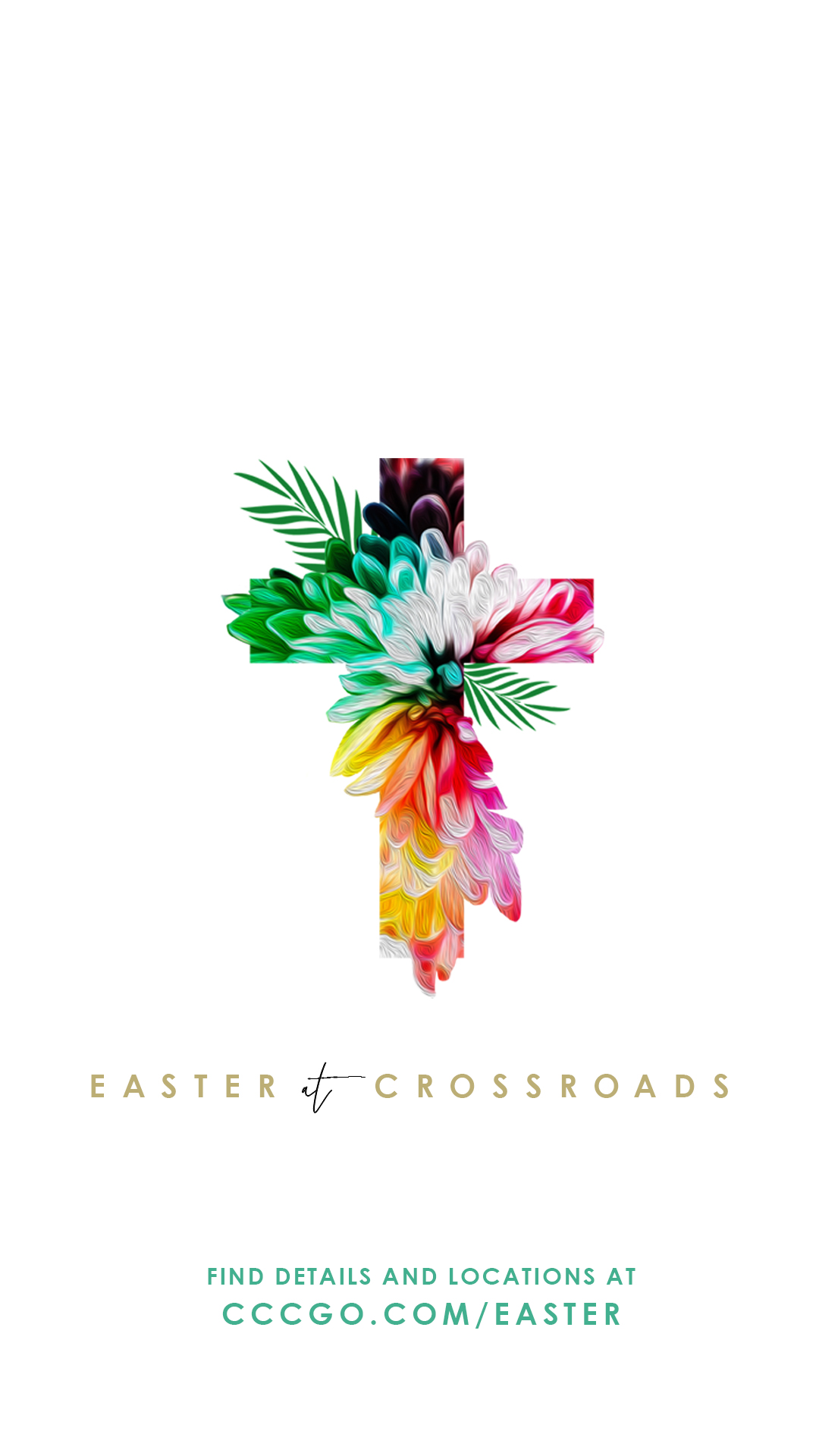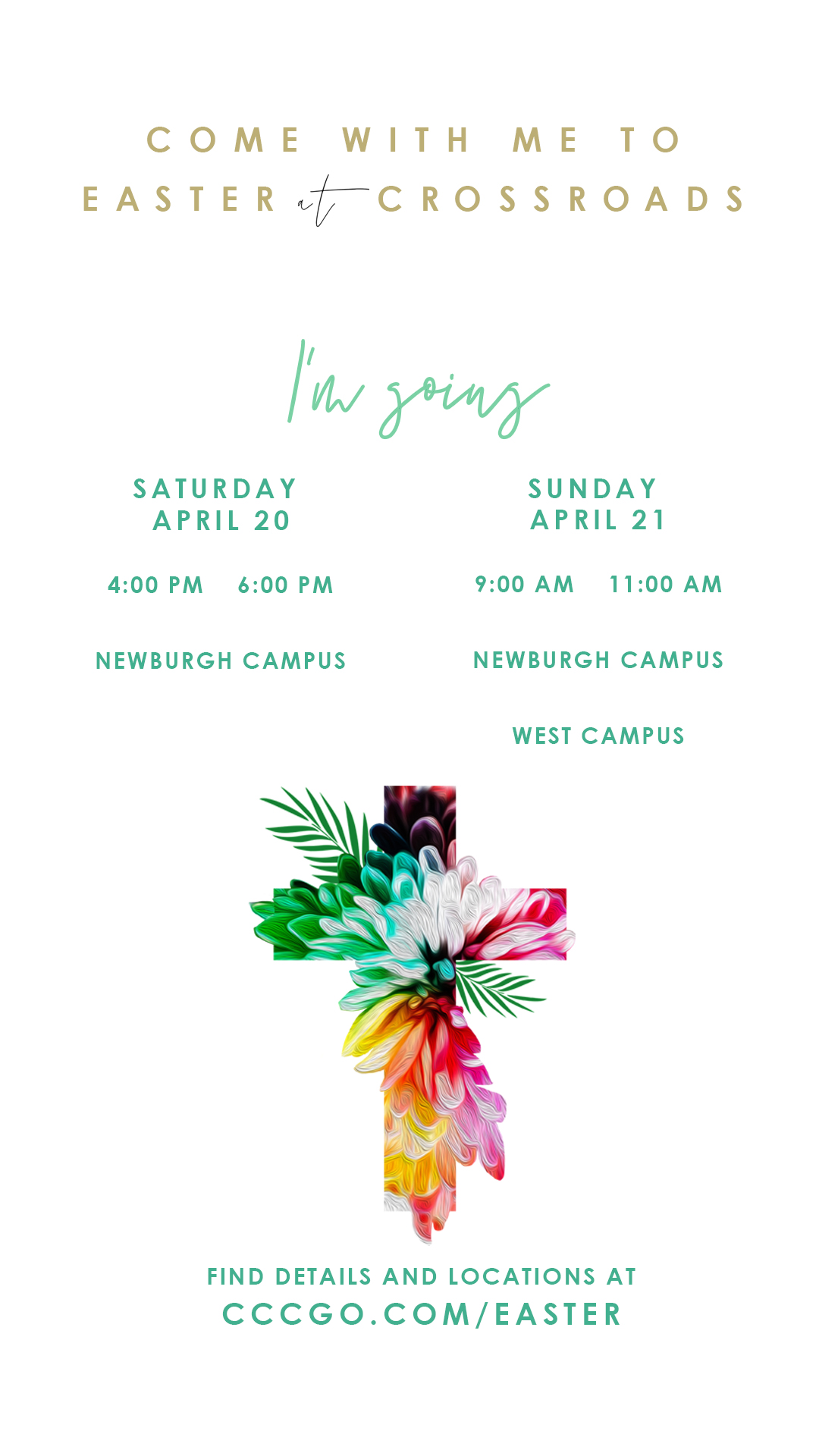 ---
---
---
---