BE WITH GOD


Learn the Spirit's Voice
---
The Holy Spirit is God's empowering presence in the life of a Jesus follower, and as you order your life around God, you must be listening and led by the Holy Spirit's voice all along the way.
Guiding Scriptures
1 Corinthians 2:6-16, John 14:26, John 16:13-14
Get Started


In your 15, 10, or 5 min. of silence at the beginning of every day, ask the Lord to speak and leave space to listen.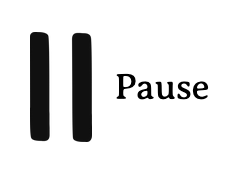 The

One Minute Pause App

is a great resource for this time.

Watch The Listening Prayer Class.
Continue along this pathway by exploring the options below: