Empowered To Connect
Adoptive/Foster Parenting Conference

Friday, April 7 and Saturday, April 8, 9:00 AM-5:00 PM, Room 221
This two-day event is specifically designed to help equip families, churches, and professionals to better serve children impacted by adoption and foster care. The teaching provided enables them to better understand the needs of children with such difficult beginnings, in order to help them heal and become all that God desires for them to be. Featuring Trust-Based Relational Intervention® methods developed by Dr. Karyn Purvis and Dr. David Cross from the Karyn Purvis Institute of Child Development, this conference helps bring attachment and connection in families. Child care is provided with advanced registration. Lunch will be on your own as a family, each day. Please pick your child up during this time. The deadline to register is April 5 and registration fee is $20. Please contact Michelle Simmons at 812-518-1433 for more information.
Registration begins at 8:00 AM Friday.
---
Easter at Crossroads
April 15 and April 16
Attend • Invite • Serve
Join us as we celebrate Easter at Crossroads Christian Church!
Everyone is welcome.
Our Easter weekend starts off with a beautiful and reverent
Good Friday Service on Friday, April 14 at 7:00 PM.

Easter Services are Saturday, April 15 at 5:00 PM & 7:00 PM
and Sunday, April 16 at 7:00 AM, 8:45 AM, 10:30 AM & 12:15 PM at our Newburgh Campus.

Childcare will be available during each service with the exception of Sunday, April 16 at 7:00 AM.

Invite your family and friends, and plan to join us for this special weekend!


ATTEND • INVITE OTHERS • SERVE WITH US!


Serve with us on Easter!
On Easter, we have the opportunity to welcome and serve our guests and attenders!

Will you serve with us?
Click here to see a list of available opportunities and register.




Invite friends via your favorite social media platform.
RIGHT CLICK AND SAVE THIS IMAGE TO SHARE!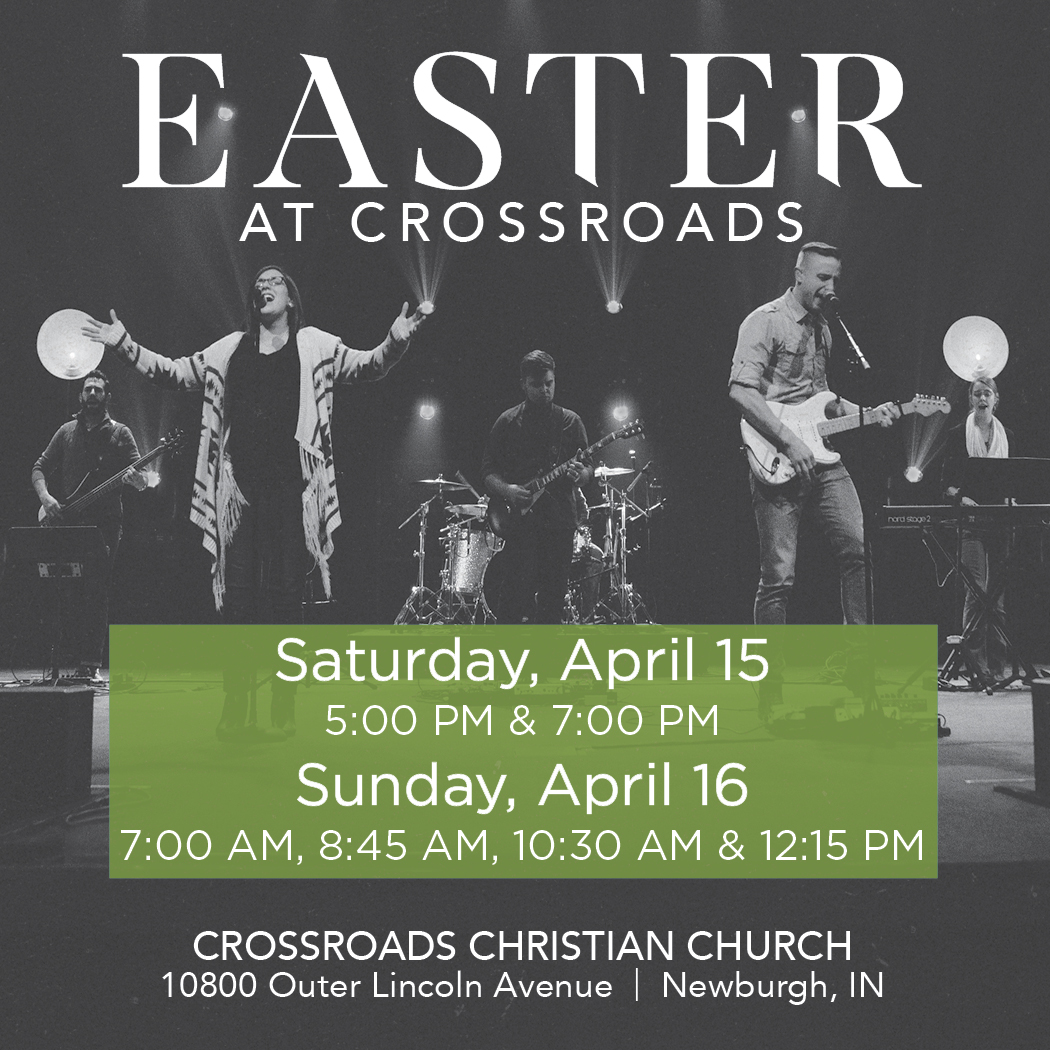 ---
FriendSpeak
Continues on Mondays


Practice conversational English with members of our team, Monday at 6:30 PM at the Crossroads Newburgh Campus.
We want you to join us.
To register, email your name and phone number to
friendspeak@cccgo.com
or leave a message at 812-858-3080, ext. 678.
---
Living Proof Live
with Beth Moore and Travis Cottrell
July 21-22, 2017
You won't want to miss this opportunity to join with thousands of women from the Tri-state area and beyond for two days of worship with Travis Cottrell and Bible teaching from one of America's premiere women speakers, Beth Moore.

Beth's teaching offers hope, inspiration and healing to women of all ages.

View Beth's personal invitation here...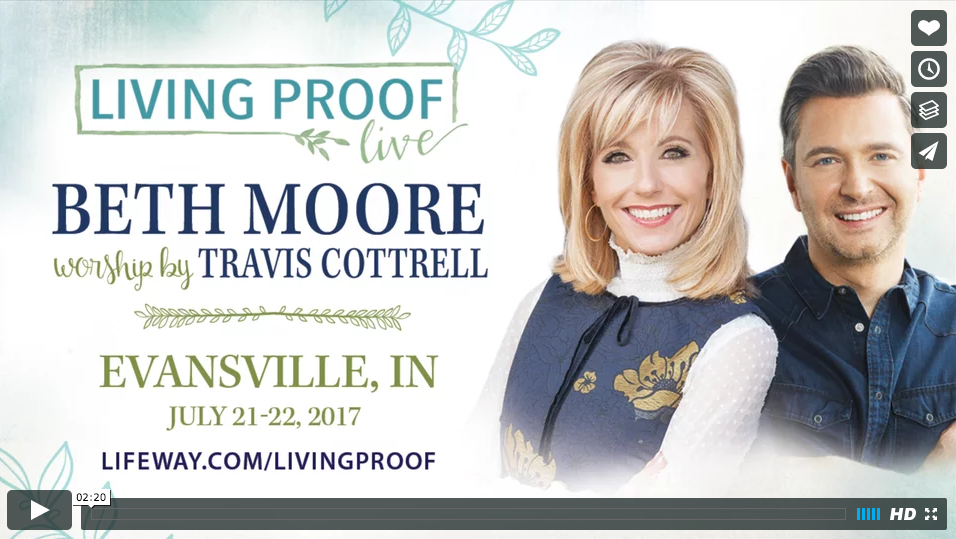 To purchase tickets or to find out how to become involved visit the Living Proof Live Evansville, click here.

Be sure to scroll down the page to join our network so you will receive prayer requests and the latest news about the event. You may also sign up to volunteer and attend our Launch Party for the event on April 20, 2017. This will be a fun night with an opportunity to win a Living Proof Live ticket and hotel package., among other prizes. Plan to come and bring a friend! Tickets will go on sale January 1, 2017, so mark your calendar and be sure to get your tickets early.
---