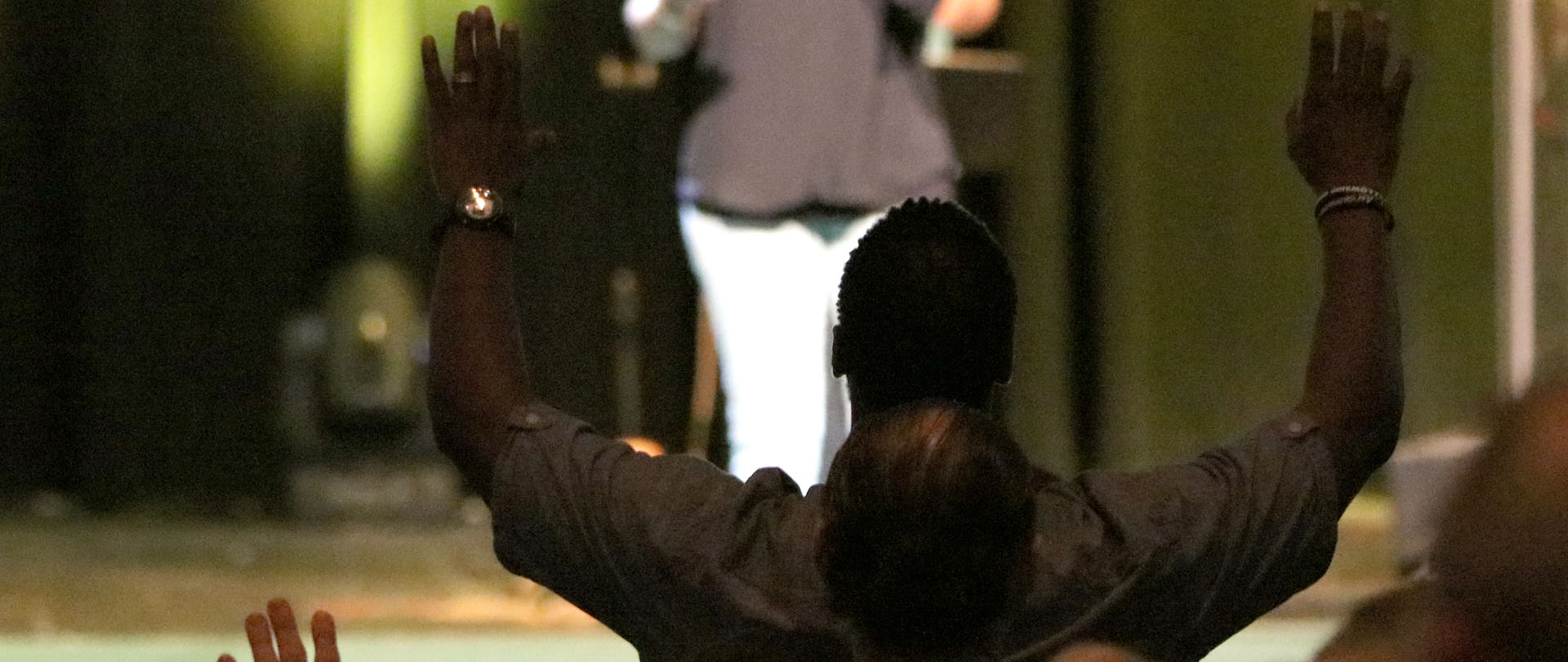 Crossroads support groups meet on Monday evenings to provide practical, real life solutions in a Christ- centered atmosphere. Find healing and community with others who understand the journey of coming away whole from a broken place. You do not have to be a member of Crossroads to attend. Everyone is welcome!
Monday Evening Agenda
5:30-6:15 PM Meal ($5 per adult, $2 per child) *Offered at Newburgh Campus Only*
6:15-8:00 PM Childcare (Birth to 6th Grade)
6:30-8:00 PM Support Groups
Locations
Newburgh Campus
10800 Outer Lincoln Avenue, Newburgh IN 47630. Please enter through the Main South Entrance.
West Campus
2240 Bismarck Avenue, Evansville IN 47720
---
Fall 2017 Support Groups
All groups meet Monday, September 11 through Monday, December 4. (unless otherwise noted.)
+

Broken
Brokeness can become a launch pad for greatness.

Between Heartache and Joy looks at the brokenness in our lives God uses to transform us. This material will set you on a path to understand brokenness and how God will use it to His glory. Brokenness did not happen overnight and healing from it will not either. Between Heartache and Joy will provide you with the "baby steps" needed to move on.

Leader: Brian and Susan Bohrnstedt

+

Cancer
True stories of hope and healing.

Caregivers

This group will offers support to those who are caring for others.

+

Christian Parenting
Effective parenting in a defective world. How to raise kids who stand out from the crowd.

Parenting with a purpose: to raise disciples of Jesus Christ.

+

Co-Dependency
Breaking free from the shame of our past that has led us to excessive dependence upon others for our identity, worth, and approval.

+

Divorce
Find help. Discover Hope. Experience Healing

Divorce

Need help, healing or hope from the hurt you have experienced due to separation and divorce? A caring group of people who will walk with you through one of life's most difficult experiences, help you face those challenges and rebuild your life. Each session has two distinct elements: Seminar of Experts and group discussion.

Newburgh Campus Facilitator: Jennifer Gunn
West Campus Facilitator: Tom Hatfield

+

Divorce Care for Kids
Dealing with the affect divorce has on children.

+

Finances
There are small steps to take that can free up your budget.

Financial Peace University
This life-changing series teaches you to achieve your financial goals by eliminating debt, saving for the future, and giving. This 10-week DVD series lead by financial expert Dave Ramsey uses humor, financial advice, Bible teaching, and small group discussion.

Newburgh Campus Facilitator: Shawn Hayden
West Campus Facilitator: Dave Bowersox

This course has a $95 fee for a financial planning resource kit.
Payment options are available. Please contact Michelle at 812=518-1433.

Note: Crossroads Counseling Center offers Financial Coaching by 2 certified CPAs with one-on-one appointment at free of charge! Email Laurie here or call 812-518-1490 for more detail.

+

Foster & Adoptive Parenting
Support to those who have adopted and are looking to adopt.

We meet 2nd and 4th Mondays of each month.

Facillitator: Ginger Russell

+

Grief
When the loss of a loved one is all-consuming. Learning to breathe again.

You don't have to go through grief alone. People who understand lead GriefShare. You'll gain resources to help recover from your loss and rebuild your life. Each session is Biblically based and will have these elements: A DVD video, a support group discussion and a workbook study.

Newburgh Campus Facilitator: Danny & Karen Mitchell
West Campus Facilitator: Cathy Burns. **Meets every 3rd Monday of each month**

+

Healthy Choices/Daniel Plan
Learn to make healthy choices for the temple God has given you.

Daniel Plan

Part 1- Five sessions of Healthy Choices: Learn the everyday choices and a detailed plan to remaining healthy. Facilitators: Kevin and Tammy Clark

Part 2- Daniel Plan: formerly known as "Healthy Living" is a life style that brings the physical, spiritual, and emotional aspects of your life together. The emphasis of the class will include elimination sugar, eating whole foods, and keeping active. Facilitator: Teri Luecke

+

Moms
Celebrating motherhood and sharing everyday experiences that being a mother brings.

Are you an expecting, new, or seasoned mom and in need of support? Mommies Mingle will encourage, motivate, empower and so much more.

Leader: Takeska Peeple

+

Recovery
Seeking victory over addictions. Walking 12 steps with Jesus Christ

This Bible-based series addresses addictions of various forms and will set a course on how to overcome.

Facilitator: Corinne Cabello

+

Understanding Faith
The next steps after you've made a decision to live for Jesus.

This group will use H2O, a practical 10-session DVD series by Kyle Idleman. H20 will introduce Jesus as He really is to those who need Him. Walk on this journey of faith with us.

Facilitator: Bob Donnely

+

Veterans
Coping as a soldier at home.

Point Man
Christian veterans, who care deeply about other veterans and their struggles, lead this group. It is a place to talk, share and listen to others who have walked in these shoes.

Facilitator: Mike Burkdoll

+

Veteran's Family
Making our house a home again.

Home Front
Christian mothers and wives of active duty military, family and veterans lead Home Front. Home Front provides an understanding ear and caring heart that only those left at home can understand.

Facilitator: Donna Burkdoll

+

Veterans - Reboot
Reboot develops a spiritual pathway for each Veteran.

+

Women
Inspirational stories of real women overcoming life obstacles.