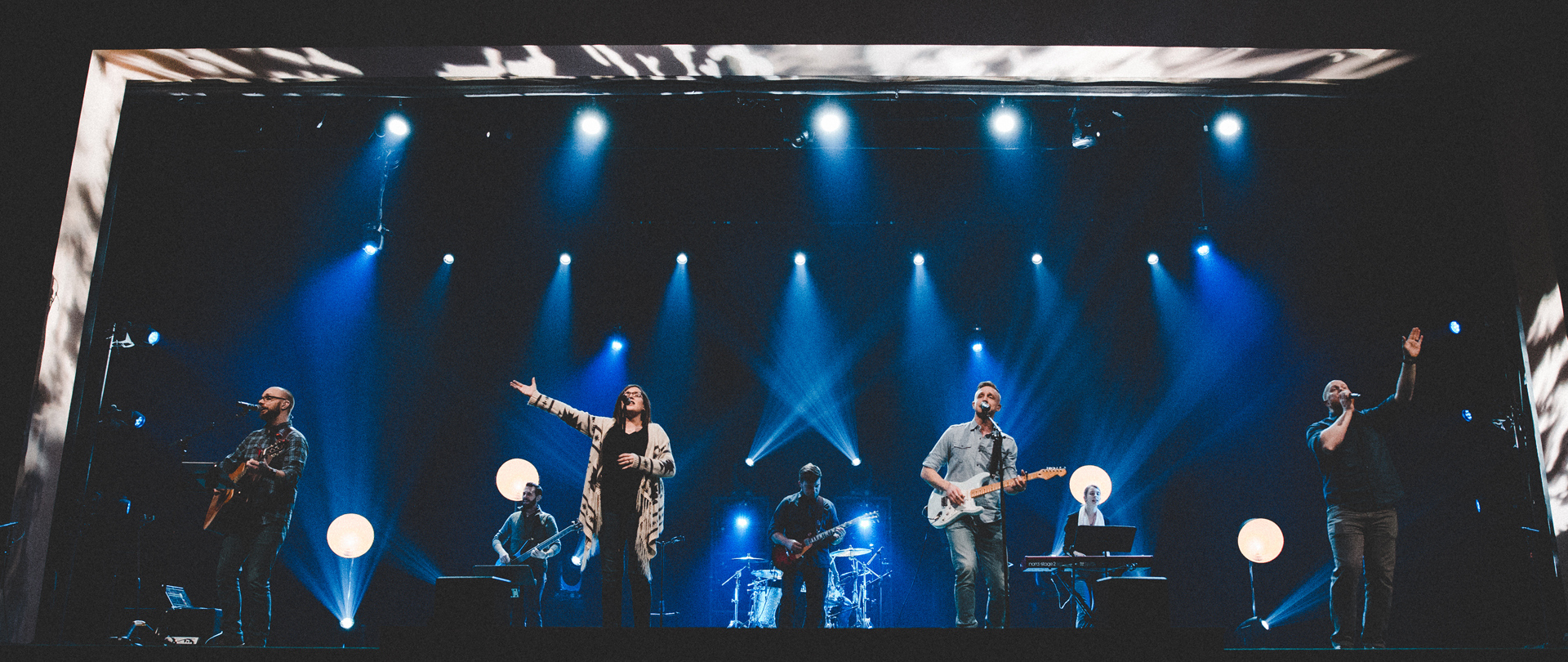 Whether you're new to Crossroads, or new to church in general, we're glad you're here. We believe everyone matters to God and all are welcome, regardless of what you've done or where you've been. This is a place to get help, healing, and hope, while learning about God and the person he's created you to be.
You won't find perfect people here, but an imperfect church that holds tightly to a perfect God. We're a biblically-centered, non-denominational church, with a huge heart for helping others.
We invite you to check out a weekend service at our Newburgh Campus or Watch Crossroads Live.
Services typically last 70 minutes, and are identical across all service times. Pick a time that works for you.
Feel free to come as you are. You don't have to dress up or pretend to be something you're not to come to church. Some people come dressed in business casual… others more casual. This is a judgment-free zone.
There's a place for your kids here. Whether it's in the Nursery, Crossroads Kids Church, or High School, we have an experience designed for them. Arrive about 20 minutes before the service starts your first time, so we can help everyone get checked in smoothly.
You'll have a chance to grow, belong, and make a difference. Attend a Starting Point Class to learn more and find the best places to plug in.
This week
Join us this weekend as one of our favorite guests will be here.

Pastor Rick Kyle will share from God's word with the message "Disconnect".

New sermon series
Beginning next weekend, June 3/4, we're going to embark on "Journey Of Two".
There's no other part of our life that has the potential to bring us more joy or frustration than dating and marriage. From the beginning, God created marriage to be a journey that we enjoy. But why does it seem that so few couples actually like being with each other?

God's simple purpose and plan of this journey can be discovered in the book of Song of Solomon. So join us as we're going to learn how to get the most out of this journey by looking at some ancient truths from this book.