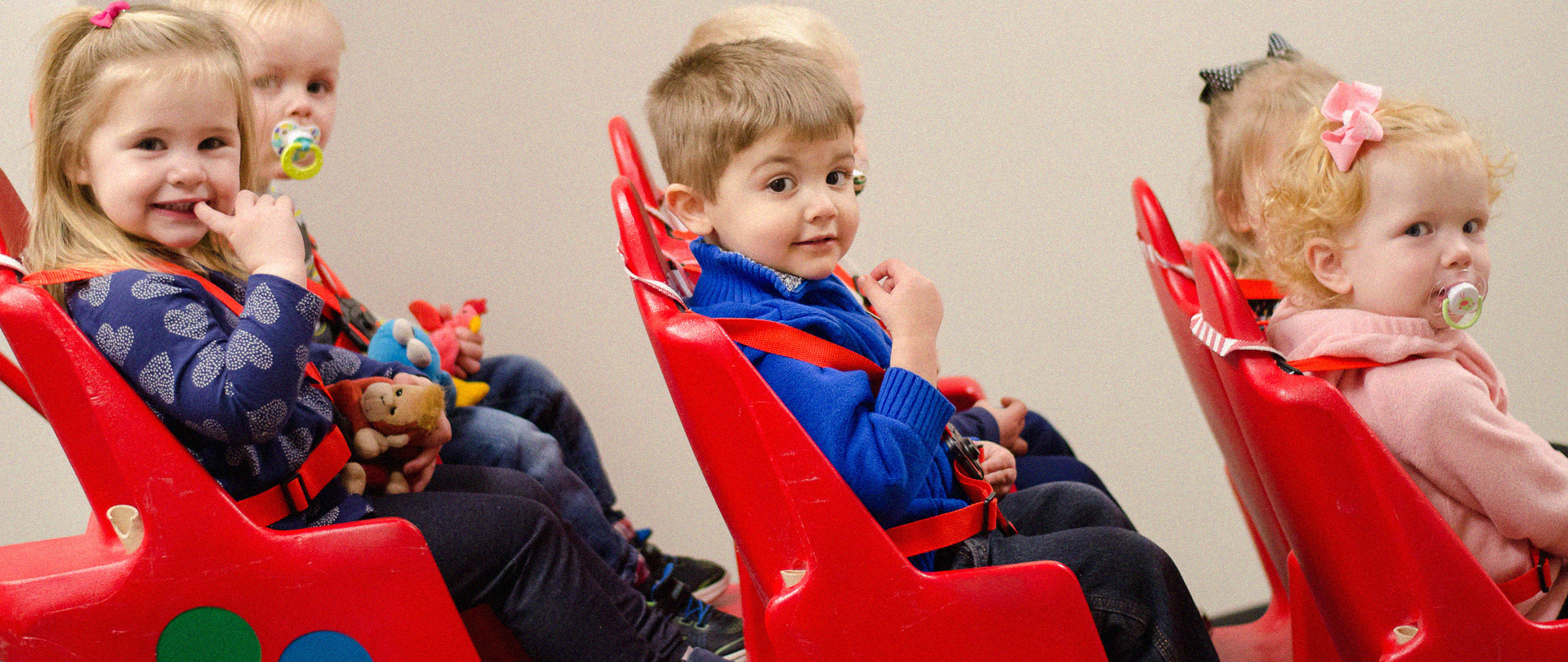 Crossroads Kids (Birth-3 years) is available at all weekend services.
Tremendous love goes into the care of your child so that you can attend worship with peace of mind. Upon checking in your child, you will be given a pager if you are needed for any reason.
Please arrive 20 minutes before the service if you're checking your child in for the first time.
+

Baby Dedication
April 21-22, 2018, Birth-2 years old

Baby Dedication Weekend
April 21-22, 2018, Birth-2 years old

Whether this is your first child or fifth child, we are so excited to celebrate the blessing of new life in your family. We, as the Crossroads Christian Church family, are also excited to come alongside you as a family to support you as you commit to point your kids to Jesus. We firmly believe that your own children are the most important disciples you will ever make. As a prerequisite to participating in our baby dedication weekend, we ask that you attend one of the meeting opportunities where we will give you an understanding of what baby dedication is all about here at Crossroads. We will also let you know what you can expect from us, as your church family, as you seek to disciple your child.

Newburgh Campus Class Attendance
Saturday, March 17 at 6:45 PM in Room 228
Tuesday, March 20 at 6:00 PM in Room 225-226
Tuesday, April 3 at 6:00 PM in Room 225-226
Saturday, April 14 at 1:00 PM in Room 225-226

West Campus Classs Attendance
Sunday, April 8 at 11:00 AM

If you have any questions, contact Alison Bond at 812-518-1424.

+

Mother's Morning Out
Newburgh & West