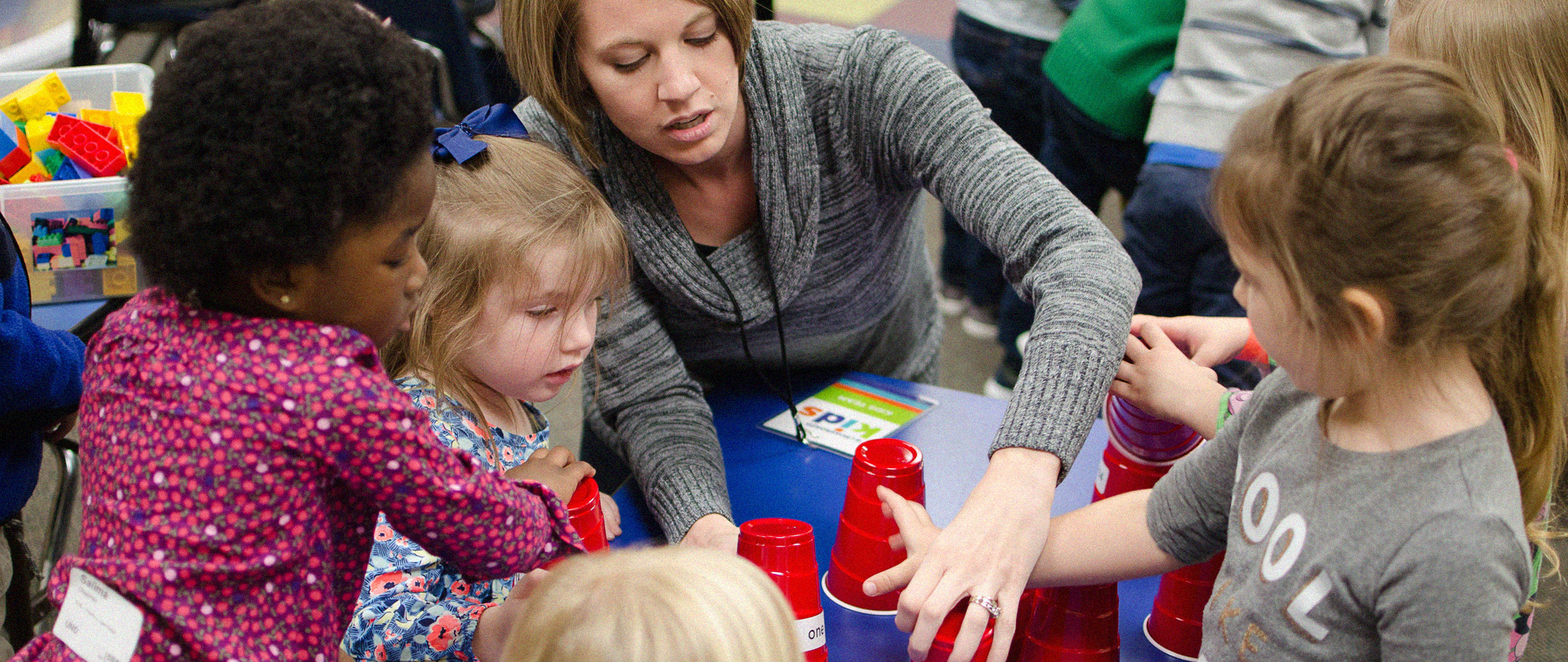 Jesus said we are to have childlike faith, and our goal is to help families raise children who love God and want to share His love with others. We do this by focusing on three big concepts:
God made me
God loves me
God wants to be my friend forever
Each week we teach these ideas through music, Bible stories, and fun activities designed just for them.
+

Christmas Program
King's Kids and Praise Kids!
Wednesday, November 29
Newburgh Campus Worship Center

Start the Christmas season with our King's Kids and Praise Kids! Christmas program on Wednesday, November 29. The King's Kids will be presenting "Jingle Bell Beach" and the Praise Kids! will present "Hooray for Baby Jesus".

The program will begin at 6:30 PM in the Newburgh Campus Worship Center. Doors will open at 6:00 PM. This event is free of charge. Everyone is invited!

+

Praise Kids!
Preschool Choir

Fall 2017 Semester (August 30-November 29)

Rehearsals, Wednesdays at 5:30 PM, Student Loft.

During the semester, the Praise Kids! participate in weekend worship services, sing in the community, and perform an age-appropriate musical.

For details, contact Jaci Ackerman at 812-518-1429.

Praise Kids! Preschool Choir Kick-off is Wednesday, August 30.

Serve with us!

Our Crossroads Kids ministry partners with parents to lead their children to become disciples who make disciples. We think we have an incredible opportunity every weekend to love on the next generation of kids. I'm sure you can remember in your younger days someone who was older than you, whether that was mom or dad, grandma or grandpa, youth pastor or small group leader, someone showing and leading you to Jesus. You could have a part in doing that same thing to the next generation. We have many opportunities at Crossroads Kids for your gifts and talents God has given you to come alive in our ministry.

Crossroads Kids Volunteer Application

If you have any questions, please contact Brittney Freeman at or 812-518-1441.

How will I check in my child?
Arrive 15 minutes before service. Visitor check-in begins at the Nursery/Visitor Counter located in the Children's hallway across from the Preschool. There you will be asked to fill out a form that includes a cell phone number, in case you are needed during the service.

How early can I check in my child?
15 minutes prior to service time.

What if I am called during Worship or my class?
That means that we need you to come and care for your child. If your child is in Nursery or Preschool and you are called, then please go directly to your child's classroom. A volunteer leader or staff member will meet you.

What safety/security measures are in place?
All volunteers must fill out a volunteer application. We request two references for each volunteer in addition to a criminal background check. All workers are screened, thoroughly trained, and wear identification while serving. All children must have a security tag before entering a classroom and parents must show their matching tag when picking up their child. What if my child becomes sick or injured? If your child appears to be ill or injured, we will call you to come care for your child.

What if my child cries when I leave them?
In most cases children will adjust quickly. Our volunteers and staff are trained to deal with upset children. However, if your child continues to cry for more than 10 minutes, we will call you.

+

Mother's Morning Out
Various Days
Newburgh & West

Mother's Morning Out
Mother's Morning Out is an opportunity to enjoy an entire morning with the peace of mind that your child (ages 6 weeks-turning 3 after August 1) is lovingly cared for. Classes meet on various days at our Newburgh campus and West campus from 9:00 AM-Noon. Registration is required. For details, please contact Tammy Silen at 812-518-1471.

Please click below to download a registration form.

Mother's Morning Out - Newburgh

Mother's Morning Out - Ages 3-5 - Newburgh

Click here to make a Newburgh Tuition Payment.

Click here to make a West Tuition Payment.