Coming September 9 & 10
Crossroads can be described as a one church meeting in multiple locations. Crossroads — West Campus is a location that meets in Evansville, IN on Sunday mornings. Like our campus in Newburgh, Crossroads West Campus provides a "come as you are" environment, a fun and exciting place for kids, and an inviting place for anyone and everyone to experience God in real ways.
Join us as we seek answers to life's most important questions, connect in meaningful relationships, and walk together on the journey back to God.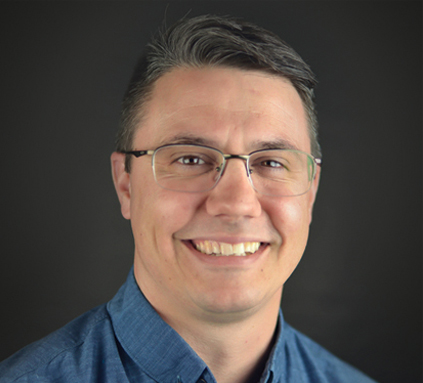 Dave Bowersox
West Campus Pastor
---

Serve with us!
Looking to connect with others, make new friends, and grow your faith? Serving at our West Campus is a great place to start.

There are lots of ways to get involved, whether you want to test the waters as a first-timer or if you're ready to roll up your sleeves and dive in.
---

We are so excited to announce the Informational Meetings and Vision Nights for our Crossroads West Campus! Join us to learn details about the campus launch in September, how you can get involved and have your questions answered!

VISION NIGHTS
Join us at our West Campus - 2240 Bismark Avenue, Evansville 47720 for some awesome evenings of worship and food!
Friday, July 28, 6:30 PM
Friday, August 18, 6:30 PM
We strive to make every guest a part of our family. We want you to feel at home the moment you walk in the door. Our greeters will offer you a warm and friendly welcome the moment you arrive.
We offer a contemporary style of worship at all services. We won't ask you to wear a name tag or stand up in front of the congregation to announce your visit, we just want you to feel at home.
We hope to see you soon!
Sunday - 9:00 AM & 10:45 AM
Kid's Programs
We strive to provide an environment that is safe, welcoming and educational — giving them age-specific lessons to keep them engaged and wanting to come back each week.
Nursery, Preschool, and Elementary programming provided during all hours.
We believe God created you for a purpose. Starting Point is a one-hour interaction to help you move closer to that purpose and make a difference!
---
Newburgh Campus
West Campus (Coming September 9 & 10, 2017)
Starting Point Classes start this fall! Plan to join us!
---