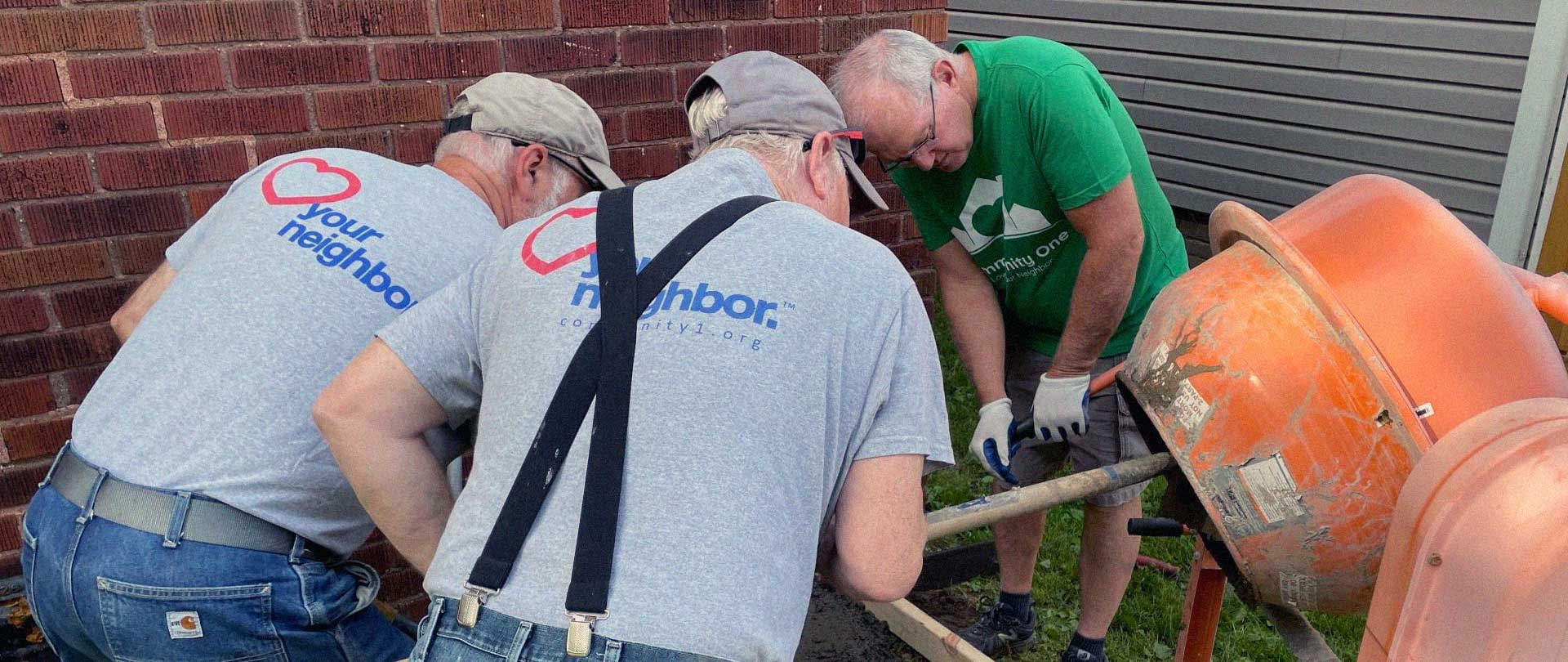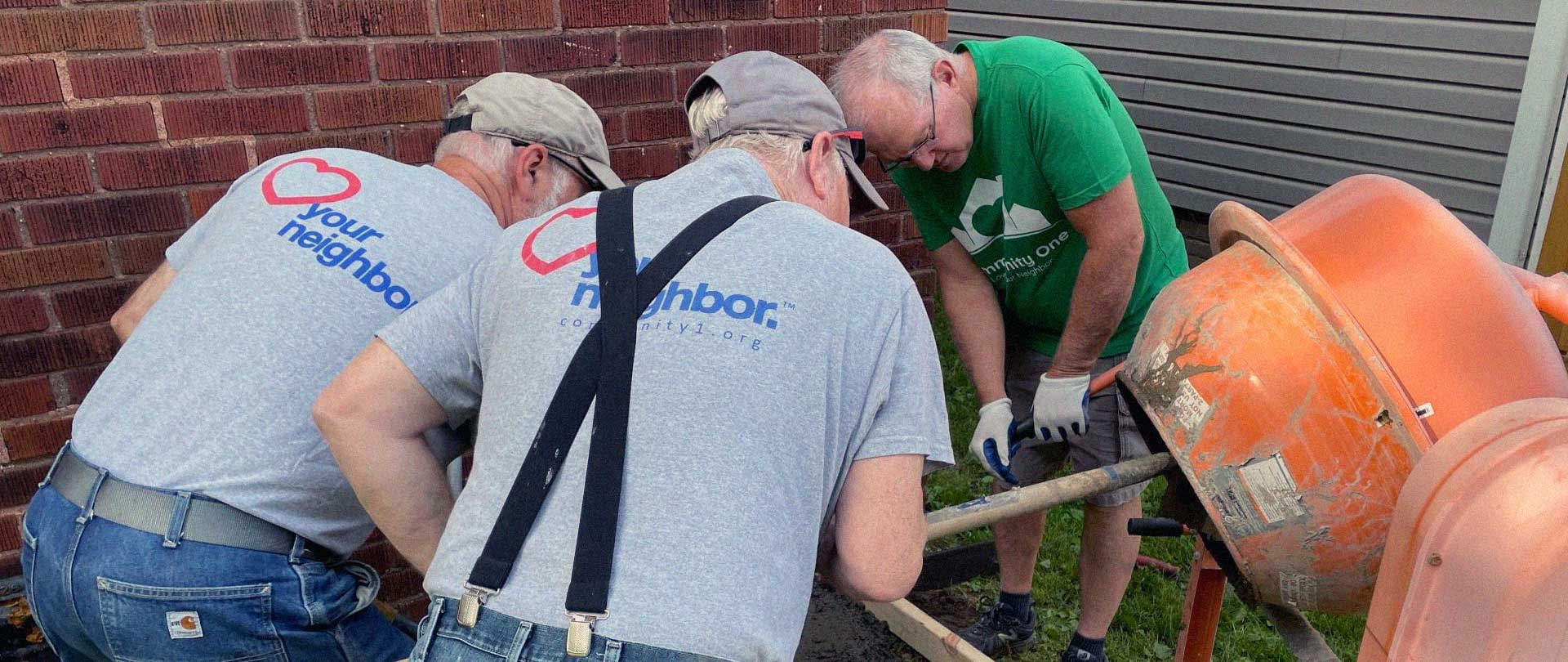 HELPING NEIGHBORS LOVE NEIGHBORS.
Brokenness in the physical environment creates barriers to thriving for our neighbors. Community One (402 S Green River Rd, Evansville, Ind.) helps people, restores homes, and revitalizes neighborhoods.


We work alongside Community One restoring homes and supporting neighbors in Tepe Park. We've had longstanding partnerships with several organizations who work in this neighborhood. Kindergarten through grade 8 students who live in Tepe Park attend Glenwood Leadership Academy and it's one of the neighborhoods served by Potter's Wheel.
Connect with Community One: Website | Facebook | Twitter | Instagram | Vimeo
CLICK HERE to return to the Local Outreach Partners page.