Join us on the weekend of November 23-24 as we celebrate what God is doing as He leads His church. We will share some exciting next steps and vote to affirm our elder candidates and our budget for 2020.
DOWNLOAD A COPY OF THE 2020 BUDGET
---
ELDER CANDIDATE BIOS
ROSS CHAPMAN
Ross Chapman is the Founder and President of For Evansville, a social entrepreneurial organization committed to cultivating collaboration among churches and community leaders for the common good. He is also the Executive Producer of Left Turn Productions and has worked with E is for Everyone.
Ross is a Doctoral candidate at Fuller Theological Seminary, and has earned a Master of Divinity from Trinity Evangelical Divinity School and a Bachelor of Arts from Taylor University in Business Management and Christian Education.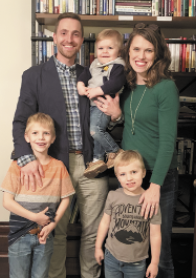 Ross has been married to Candace for 9 years. They live in downtown Evansville with their three sons, William (6), Pierce (4), and Beckett (1).
Since moving back to Evansville in 2015, Ross has served in many areas of ministry including: First Impressions Team; as a Small Group leader and coach; in the Nursery; on the Momentum Video Project; teaching in various roles; on the West Campus Launch Team; and as co-leader of our Lead Pastor Search Team.
During college and seminary, Ross served at Crossroads as an intern in adult ministries and high school ministry between 2005 and 2008, and he was ordained at Crossroads in 2009 before moving to Charlotte, NC.
---
DWIGHT SILVERA
Dwight Silvera is an Ophthamologist who specializes in cornea transplants, cataracts and LASIK at Talley Eye Institute.
Pursuing his passion for the study of God's Word, Dwight completed a Masters in Applied Biblical Studies from Moody Bible Institute.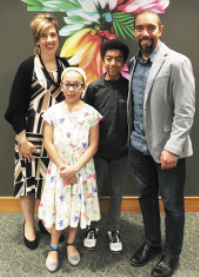 Dwight is married to Trish. The Silveras recently celebrated their 18th wedding anniversary. They have two children, Ethan (14), and Emma (11).
Dwight and Trish came to Crossroads over 6 years ago. Areas of ministry they have served in include: Adult Small Group Leader; Boys' Small Group Worship Team (keys and bass guitar); and First Impressions Team Greeters (with their family). Dwight was also part of the Momentum Video Project, REACH International task force and Prayer Team.