---
Join us for our new sermon series, "The Story of God and Us."
There is one story that stands out as the greatest story ever told. In this story you and I aren't just made to feel like participants, we are characters within the story. We are the characters, our world is the setting, and the plot is broken down into five acts:
Act 1: Creation
Act 2: Rebellion
Act 3: Rescue
Act 4: Communion
Act 5: Celebration
The conflict occurs in the first act, the resolution is introduced in act 3 and continues through the present and into the future.
The greatest story ever told is "The Story of God and Us."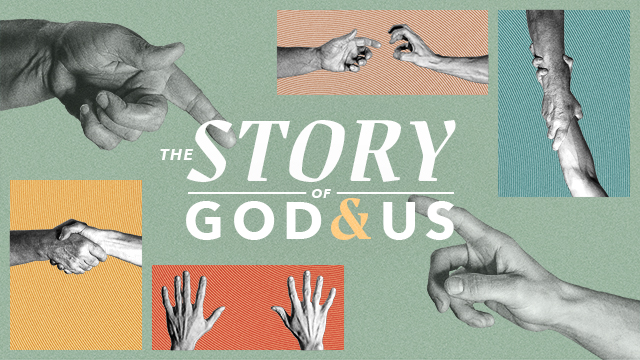 September 15/16 - Creation - Andrew Bondurant
September 22/23 - Rebellion - Bill Altman
September 29/30 - Rescue - Ross Langston
October 6/7 - Communion - Andy Teare
October 13/14 - Celebration - Andrew Bondurant