---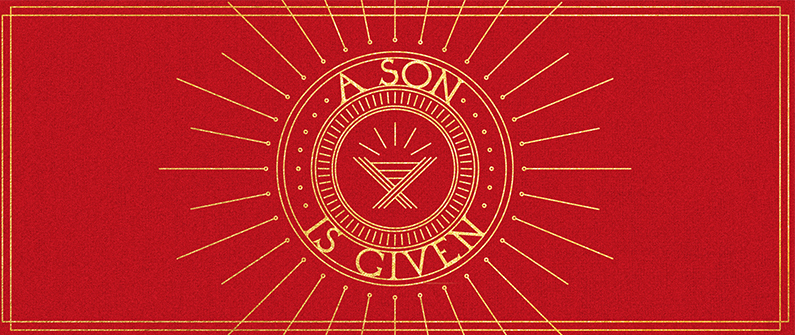 Does it surprise you that God's greatest blessing came to Earth through a line of very broken, very real people? When we look at the ancestry of Jesus in the Gospels of Matthew and Luke, we can see flashes of royalty along the line, but even the kings and queens that made up Jesus' earthly heritage were imperfect, fallible people. There is, however, one thing that is evident throughout this timeline: the presence of God.
Join us throughout the month of December for our sermon series: A Son is Given. Throughout this series we will look at a few of the people that make up the family tree of Jesus Christ. We will see that there is a common thread, that God works through broken people. We will also see that none of us are too far gone to receive the gift of God's love, grace and salvation.
The four weeks of this series are:
December 1/2 - High School Pastor, Ross Langston - Abraham
December 8/9 - Small Groups Pastor, Bill Altman - Ruth
December 15/16 - High School Pastor, Ross Langston - Bathsheba
December 23/24 - High School Pastor, Ross Langston - Mary and Joseph
Please note the dates and times of our Christmas Weekend services:

Sunday, December 23
Newburgh and West Campuses
2:00 PM and 4:00 PM

Monday, December 24
Newburgh Campus
2:00 PM and 4:00 PM
All four of the Christmas Weekend services from our Newburgh Campus will be broadcast live on Facebook and at live.cccgo.com.