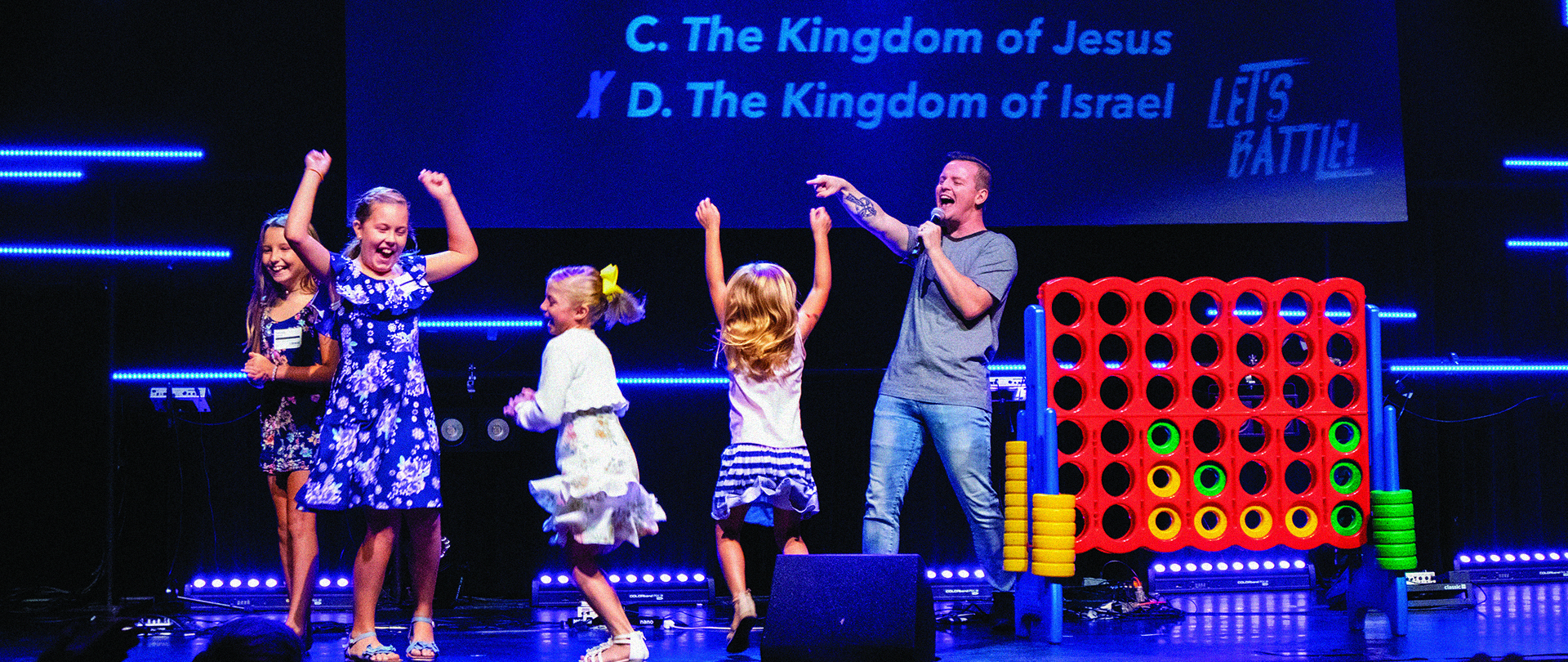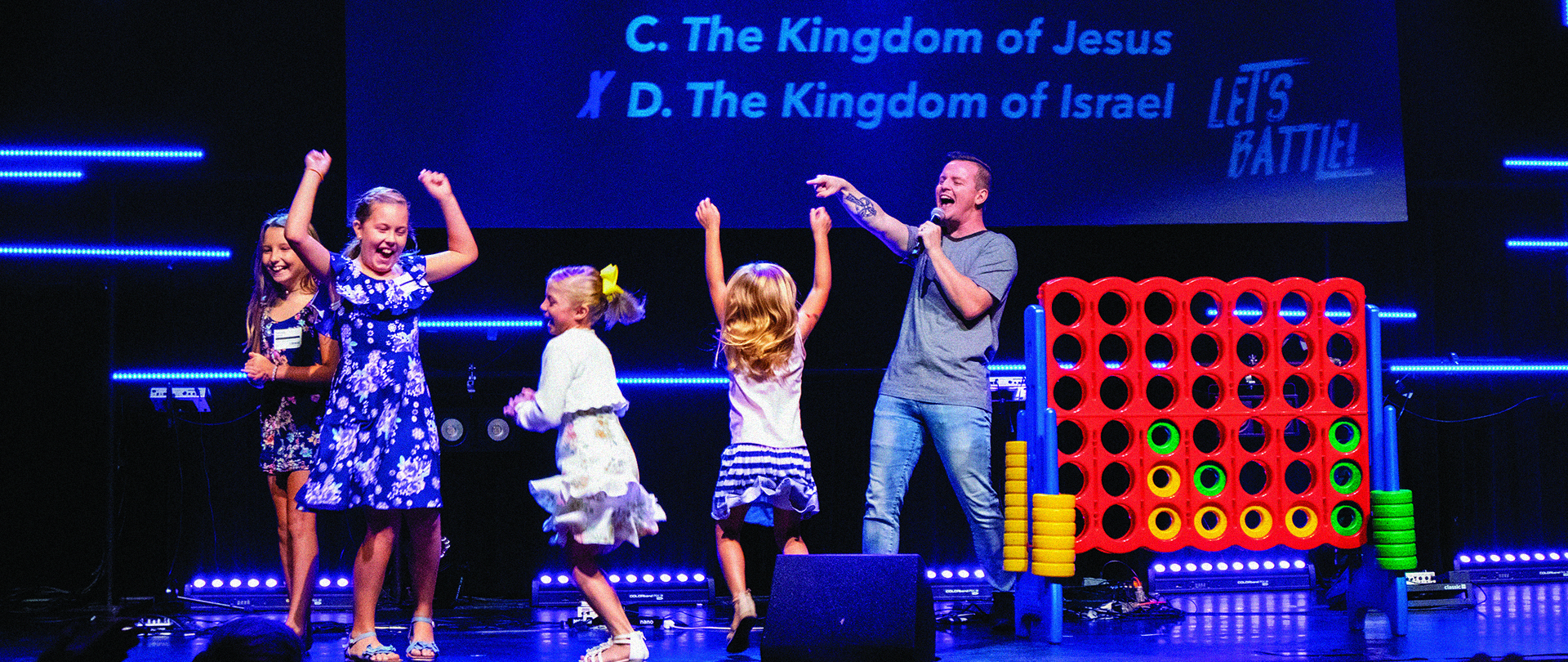 If you are a first time-guest, or have not attended in person recently, learn more about our Sunday worship service times, and programming for Kids and YTH Middle School below.
---
RSVP HERE
Register your kids (Nursery-Grade 5) and/or YTH Middle (Grade 6-8) on the same RSVP form! Our YTH Middle only meets at the 9:00 AM service. Choose your service time and let us know you'll be here!
9:00 AM KIDS (NURSERY-GRADE 5) AND YTH (GRADES 6-8) RSVP HERE
11:00 AM KIDS (Nursery-Grade 5) RSVP HERE

---
Crossroads Kids Church (Nursery-Grade 5) is our weekly worship experience that's designed specifically for them. We meet during each of the two weekend worship services and help kids learn about God through worship, music, Bible teaching in small groups, and fun hands-on activities.

YTH Middle is our weekly worship experience for Middle School (Grade 6-8). We meet Sundays at 9:00 AM in the Student Loft at our Newburgh Campus.
We are in weekly communication with local school administrators and health officials to try to determine the best way to love and care for your kids in this season. As with schools and other organizations, we are continuing to stay up-to-date on CDC recommendations and best practices.

We have two documents that contain important information about how we will gather. (Click the links below.)
Here are a couple of highlights:
We are asking families to pre-register (RSVP) your Kids (Nursery-Grade 5) and YTH Middle (Grades 6-8) so that we can make our check-in process as smooth as possible. RSVP will open each week on Wednesday and close two hours prior to each service.

We are asking families to self-screen using the guidelines on the COVID-19 Screening for Parents Guidelines document. Additionally, we will be doing temperature checks during the check-in process each week.

Beginning Tuesday, April 6, 2021
(in conjunction with new state, local, and school guidelines):

• Masks are recommended, but not required, for adult members and guests at our on-campus gatherings.

• Masks will continue to be required for staff and volunteers.

• Masks will be required for kids and youth in Grades 3-12 during worship gatherings.

• Social distancing will continue to be practiced and seating for on-campus services will continue to be offered in safe way while maximizing opportunities for everyone who wants to attend.

• Our Newburgh Campus Chapel will return to a "masks required" environment for Sunday services, for members and guests who want to worship in an environment with stronger health precautions.
---
QUESTIONS?
Newburgh Campus contact:
Jacob Stewart
812-518-1465
West Campus contact:
Ross Geiser
812-490-5882
+

King's Kids Elementary Choir
Newburgh Campus
Wednesdays, 5:15-6:00 PM



Have a kid that loves to sing?

Grades 1-5

King's Kids is our children's choir for elementary students in grades 1-5. The group meets every Wednesday from 5:15-6:00 PM in the Chapel at the Newburgh campus.

Rehearsals begin on Wednesday, February 10, 2021, 5:15-6:00 PM and continue every Wednesday through April 14. We will be working toward an intergenerational Worship Night on Sunday, April 18. The service will include singing, live band, Scripture reading, and other creative elements. Our focus will be growing in our understanding and expression of worship.

We have two documents that contain important information about how we will gather, these guidelines include specific details on screening guidelines, safety precautions, rehearsal and performance protocol, and check-in/check-out procedures. Click on the links below.

COVID-19 Screening Guidelines​​​​​​​
King's Kids Gathering Guidelines

For more information about King's Kids, contact Aislin Carter or at 812-518-1478.

+

Salvation/Baptism/Communion Class
Sundays, 11:00 AM

Here at Crossroads Kids, we believe the most important decision you can make is to follow Jesus by making Him the Lord of your life! If you have a child that is ten years old or younger and they are asking about following Jesus and getting baptized, click the link below to sign up for our Salvation/Baptism/Communion class. This two week class will help your child better understand the important decision they are making and learn more about what it means to be saved and see why we get baptized.

This two week class takes place during the 11:00 AM service in Room 222-224. A parent is required to attend both weeks with their child.

The Governor of Indiana has asked that face coverings be worn in public and in all public gatherings. We ask that all who worship with us on campus, attend a class or group setting wear facial coverings.

For more information about this class at the Newburgh Campus, contact Jacob Stewart at 812-518-1465, or at the West Campus, contact Ross Geiser at 812-490-5882.

Newburgh and West Campus 2021 Class Dates
January 10 and 17
February 28 and March 7
May 2 and 16 (Mother's Day is on May 9)
July 11 and 18
September 12 and 19
November 7 and 14

+

Summer Camps
Age 4 through Grade 12


SUMMER CAMP DATES

Online registration is open!

To attend with Crossroads, you must register through the Crossroads links.

June 19-23 – Kids Camp (entering Grades 4-5) at Camp Illiana

June 23-27 – YTH High School Camp (entering Grades 9-12) at Camp Illiana

June 27-July 1 – YTH Middle Camp (entering Grades 6-8) at Camp Illiana

July 12-16 – Camp Alive (Age 4-entering Grade 5) Crossroads Newburgh Campus

+

Crossroads Kids Serving Opportunities
Nursery, Preschool, and Elementary

Serving Opportunities
Nursery, Preschool, and Elementary

Our Crossroads Kids ministry partners with parents to lead their children to become disciples who make disciples. We think we have an incredible opportunity every weekend to love on the next generation of kids. I'm sure you can remember in your younger days someone who was older than you, whether that was mom or dad, grandma or grandpa, youth pastor or small group leader, someone showing and leading you to Jesus. You could have a part in doing that same thing to the next generation. We have many opportunities at Crossroads Kids for your gifts and talents God has given you to come alive in our ministry.

Crossroads Kids Volunteer Application