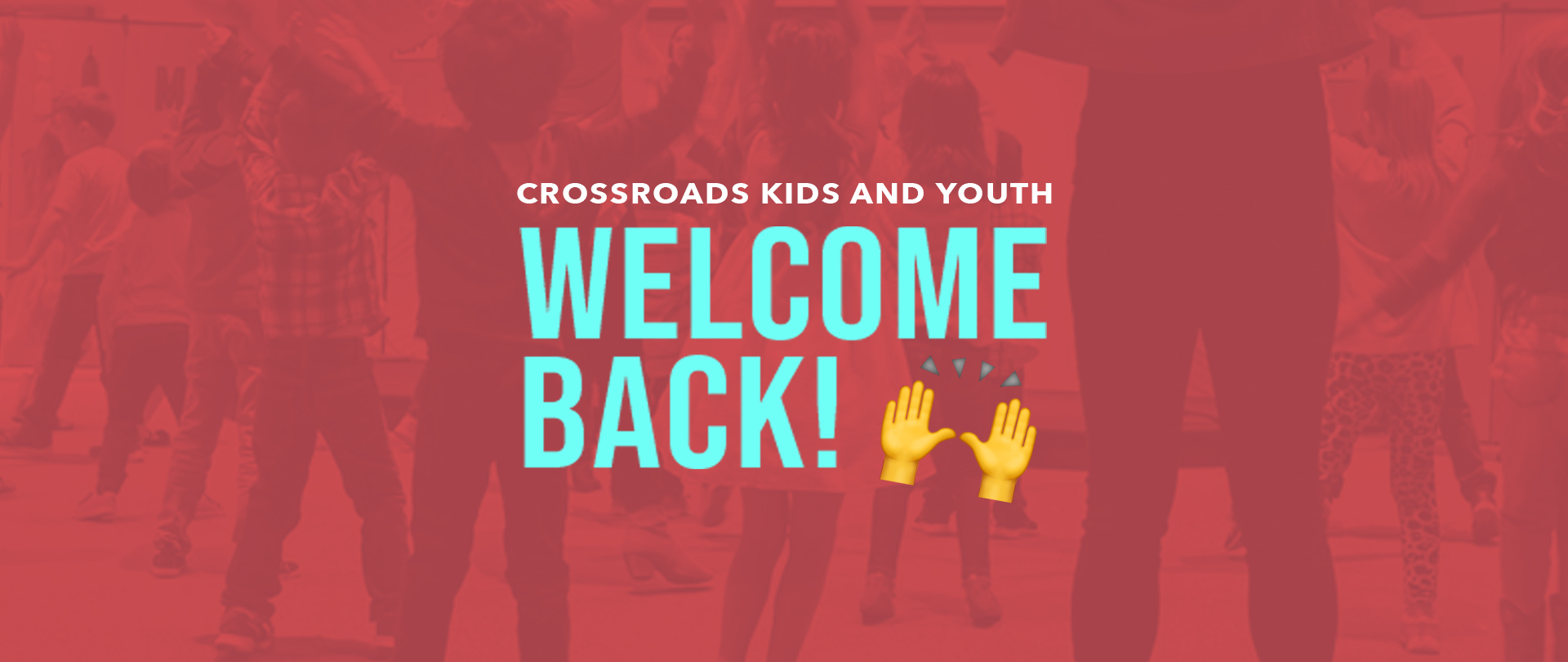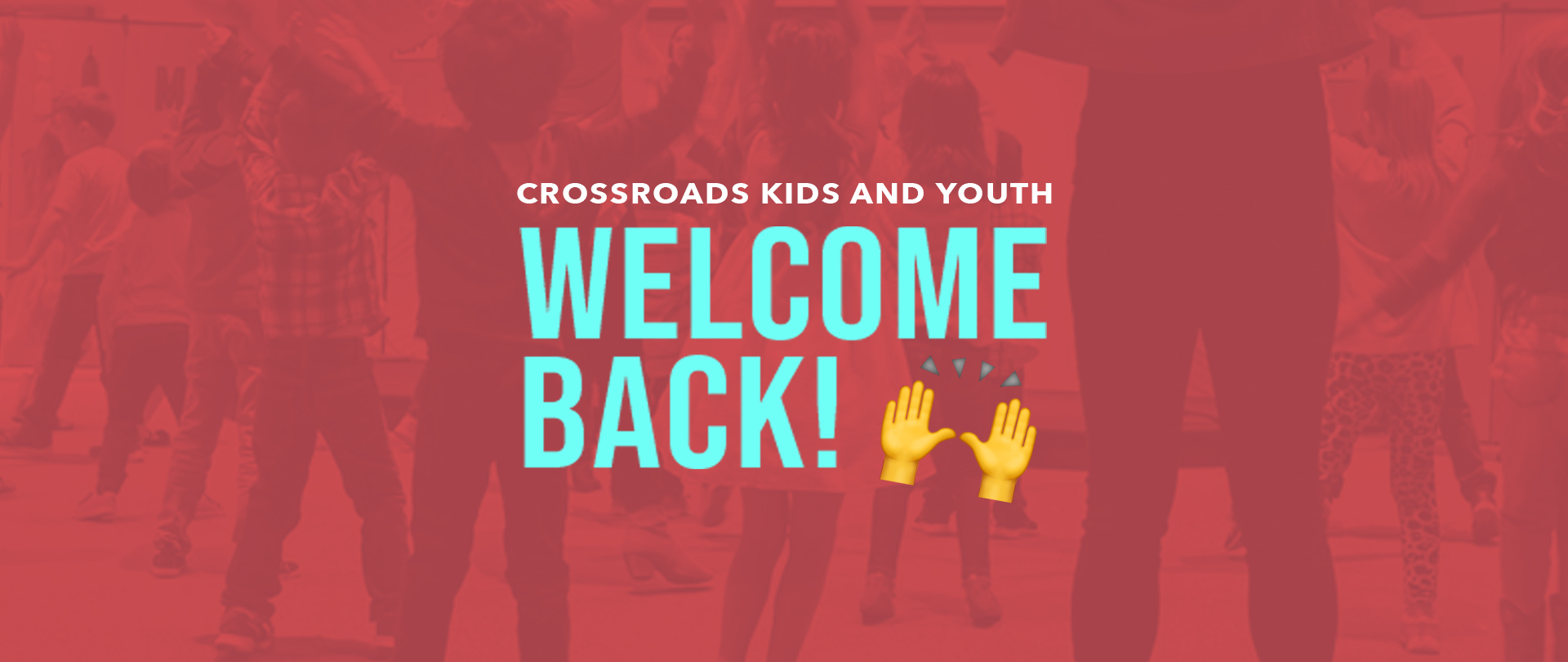 Family Ministries Regathering Plan
We are excited to be back on campus again! We have been in communication with local school administrators and health officials to try to determine the best way to love and care for your kids in this season. As with schools and other organizations, we are continuing to stay up-to-date on CDC recommendations and best practices.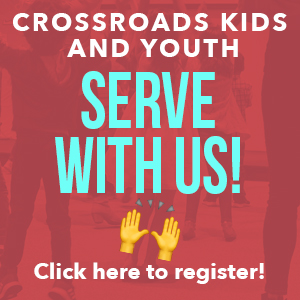 Let us know you'll be here!
Adults and families worshiping together.
Adults, students (Grades 6-12) and children
Parents: You may want to continue worshiping together as a family in our Worship Center and not participate in our Crossroads Kids programming, if so, you can register your entire family below.

RSVP HERE
---
Families with children participating in Crossroads Kids (Nursery-Grade 5) programming.
Parents: You can register yourself and your children on the same RSVP form!
Choose your service time and let us know you'll be here!

9:00 AM - RSVP HERE 11:00 AM - RSVP HERE 5:30 PM - RSVP HERE
These RSVP forms will open each Wednesday, prior to our weekend services, and be available for you to let us know which service time you and your family plan to attend. The form will close when we have reached capacity in our worship spaces.

Here are a couple of highlights:
We are asking families to pre-register so that we can make our check-in process as smooth as possible.

We are asking families to self-screen using the guidelines on the COVID-19 Screening for Parents Guidelines document. Additionally, we will be doing temperature checks during the check-in process each week.

Class sizes will be smaller to keep kids as safe as possible while they are with us. Kids will remain in their small group (classroom) throughout the service and will not gather in a large group setting at this time.
We have two documents that contain important information about how we will gather. (Click the links below.)
As we move into this new phase of regathering – we need your help! We are looking for volunteers to help serve our families.

SERVE WITH US!
---
CROSSROADS YTH
(Grades 6-12)
We are grateful that over the last couple of months our YTH students have had the opportunity to gather together in small groups. These groups have met in homes all over our community. We believe that "Groups are Where We Grow" and we cannot thank our Group Leaders enough! They have continued to invest in our YTH students throughout this season. We are planning to continue to meet in small groups as we move forward. RSVP here!
Crossroads YTH will gather for YTH United LIVE on Sunday, September 27! Students Grades 6-12
RSVP HERE

This gathering will also serve as a Groups Expo where YTH students will have the opportunity to get connected with a group if they are not already involved. Students will need to pre-register for this event. More details about our YTH United event will be coming soon.

Church family, we love you! We are continuing to learn from other churches and local professionals who are thinking through this on a day-to-day basis.