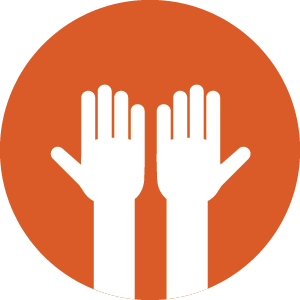 We are sensing God at work! We believe that God is calling us toward our next step as we seek to live and love like Jesus. We want to walk in step with God's desire for our lives, our families, and our church. So, we are asking our entire church family to join us in fasting & prayer as we are continuing to trust God to speak.
---
Why fast & pray?
One striking thing in the Sermon on the Mount (Matthew 5–7) in the Gospel of Matthew is an assumption Jesus makes. Jesus says, "When you pray…" (Matthew 6:5) and then he goes on to say, "When you fast…" (Matthew 6:16). Now, a significant thing here is that Jesus assumes that his followers will fast and pray. However, as a culture, we don't talk a lot about fasting. Additionally, there is often much confusion around what prayer is/isn't. Throughout Scripture concentrated times of fasting and prayer have played a significant role in the life of the people of God.

Fasts in the bible are not ends unto themselves. They are means. Fasting is an opportunity to open ourselves up to the presence and will of God. Fasting is a spiritual exercise of preparing and sustaining our appetite for God. Our desire is to discern what God is calling us to as we move into the future.
---
How to participate:

We believe fasting and prayer are spiritual exercises that are vital to our growth as followers of Jesus. Please join us as we continue to pray for God's direction for our lives and for our church family.
Prayer Prompt: "God, would you give us clarity and direction as you lead us into the next phase of living and loving like Jesus?" (for me, my family, and our church)
Look at the "Resources" below to find other ways to join and grow.
Who is this for?
We believe God is calling our entire church to come together in this journey of fasting and praying. If you call Crossroads home, we invite you to join us on this journey. we want you to ask the Lord what this might look like for you.

As we said above, we are asking you to join us for a fast from something that you know competes with your desire for God. Additionally, consider abstaining from food with us one day each week (eat dinner one evening, and then break your fast the following evening).

However, not all fasts look the same in Scripture. Moses did not eat or drink (Deut. 9). (Don't try this at home. This is deadly unless God is miraculously sustaining you.) Jesus did not eat (Matt. 4). Daniel did not eat delicacies for a season. He gave up meat and wine for three weeks so that he could give himself to seeking the Lord (Dan. 10:3). Fasting can be for different durations and it can give up different things.

There are two key pieces of fasting and prayer: being heard by God and hearing from God. Hearing requires us to listen. And we desperately need to hear what God's wants as we move forward.

-As you fast, allow the hunger you feel to prompt you towards prayer. Use the time you would normally eat in communion with God, engaging one of the above prompts with him.

-Sometimes God speaks to us in the midst of our fast. When you have a thought or an image come to mind regarding one of the prompts, make sure that, whether you were certain it was God or not, you write down what you hear. Spend time reflecting on these things:

Is what I heard something I find in the Bible? Does it contradict something in the Bible or what the Bible says about God's character?

(Note: God will never say something to you that contradicts what he has already spoken in the Bible.)

Invite someone(s) to pray with you about what you've heard and to help you discern its source.

If you don't hear God speaking, wait and be expectant. He is a God who speaks.