Global Leadership Summit 2021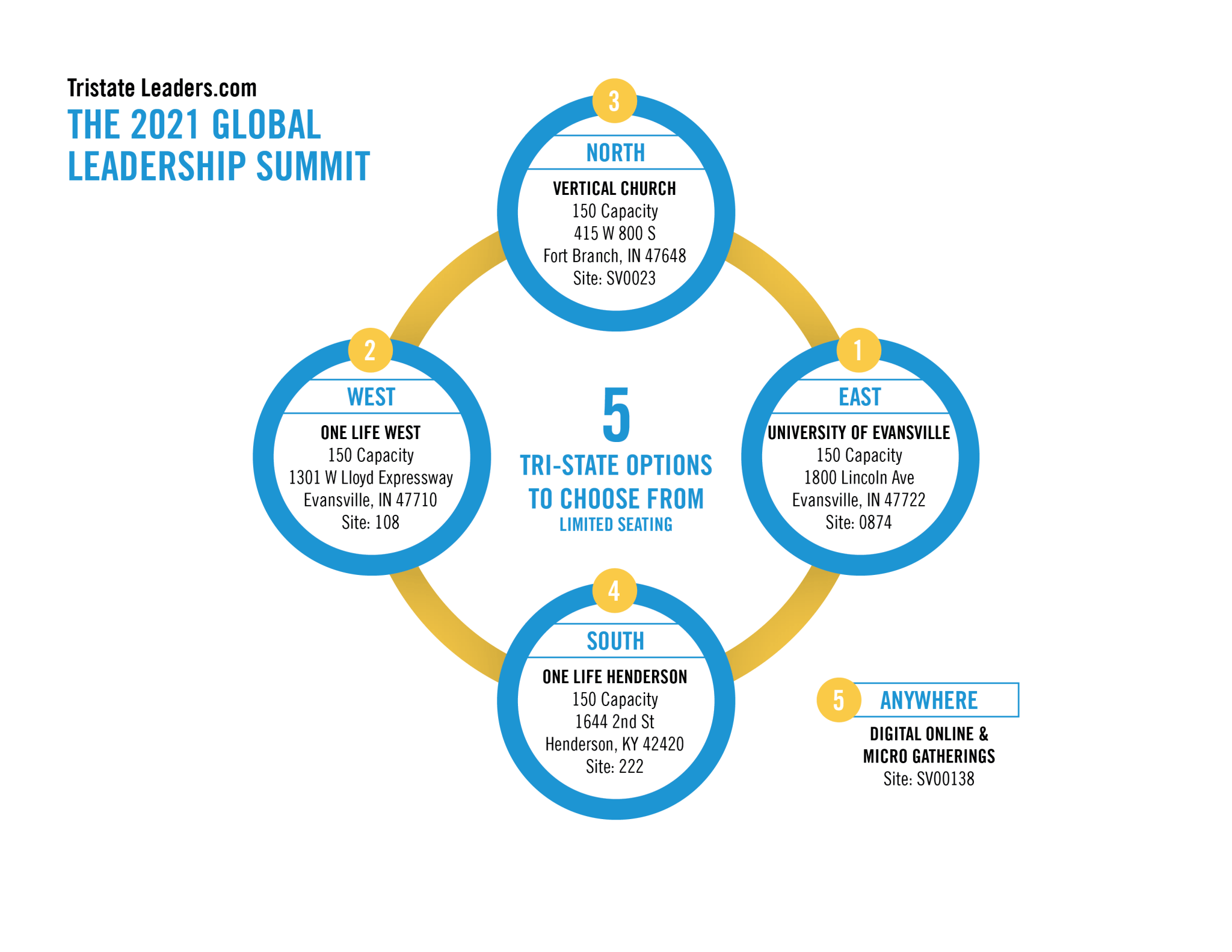 Thursday, August 5 and Friday, August 6

Crossroads Christian Church is pleased to partner with the Tristate Leaders of Evansville to once again bring the Global Leadership Summit to our city on Thursday, August 5 and Friday, August 6, in five different locations.

Whether you're a business leader, CEO, pastor, teacher, nurse, student, artist, soldier, parent, doctor, volunteer, entrepreneur, or simply finding your place, you have influence. Every day you impact those around you through your influence—for better or worse, in both big and small ways. Join hundreds of thousands of curious, growth-minded, change-driven men and women like you for the premier leadership event of 2021—The Global Leadership Summit.

The Global Leadership Summit is a world-class experience designed to help you lead better and embrace your grander vision. GLS is broadcast LIVE from Willow Creek's campus near Chicago to host sites in North America and then delivered around the globe to 128 countries in 60 languages with over 300,000 leaders in attendance.
---
**If you regularly attend Crossroads Christian Church, you can receive the special Crossroads member pricing of $99 (Until July 12.) When registering, choose Crossroads as your "Organization" and enter the priority code 21HSFAMILY.

Register

For up-to-date info on this event, you can visit the Global Leadership Summit Main Page.