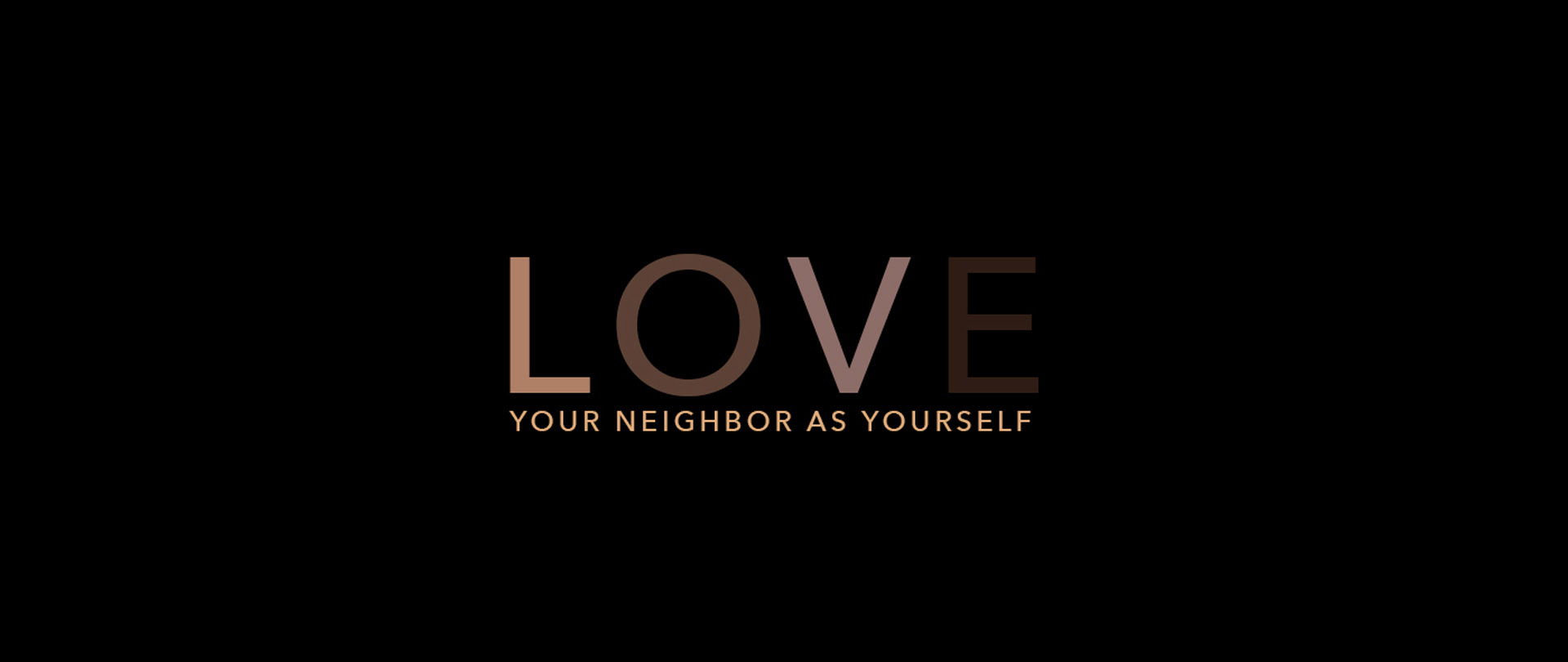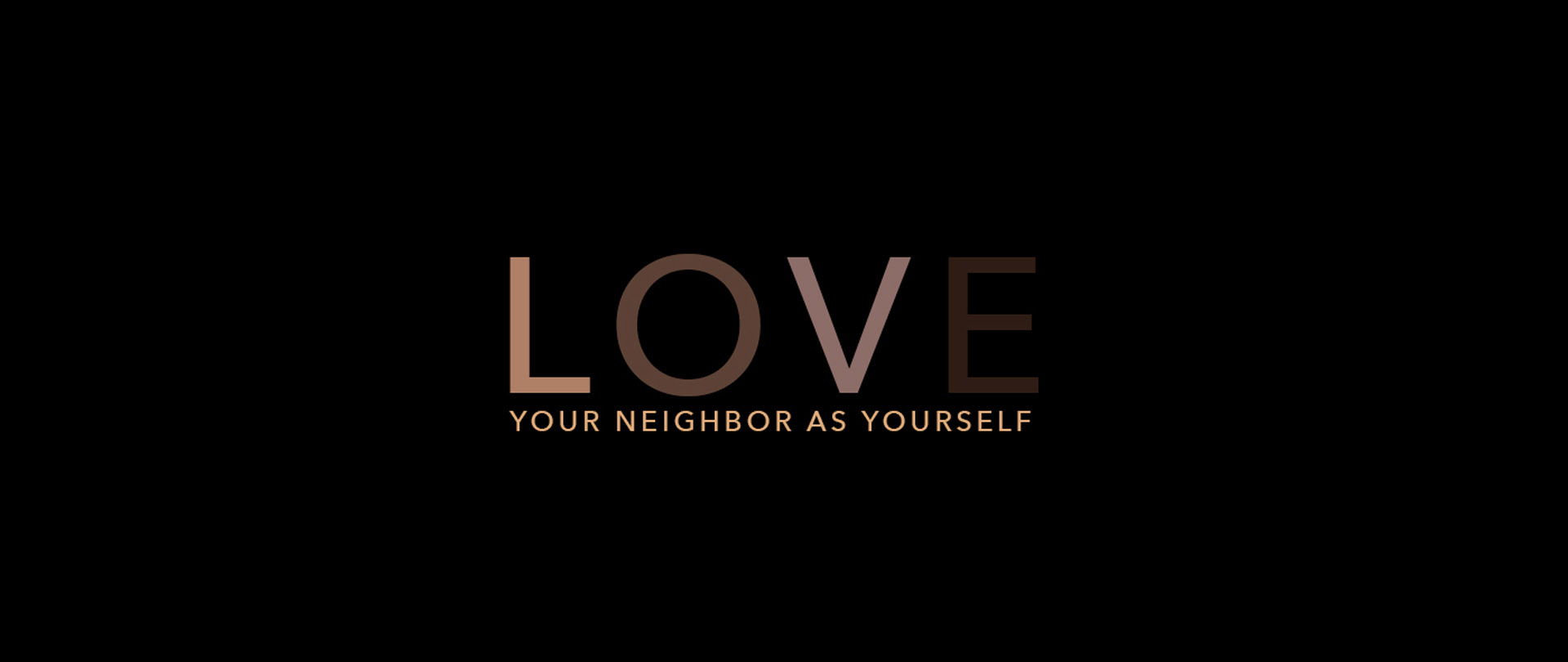 Living and Loving Like Jesus: Resources on Unity and Reconciliation
Crossroads Christian Church is a community of believers committed to live and love like Jesus in every aspect of life (1 John 2:6). When we live and love like Jesus, every person we encounter should feel loved and valued because we see them how Jesus does. We acknowledge that while this is our commitment, both individually and collectively we sometimes fall short.

Just as we need Jesus' death on the cross to reconcile us back to God (Romans 5:10), we need his death to reconcile us to one another (Matthew 5:24), so that we can be One in Christ as Jesus prayed we would be (John 17:20-21). Indeed, our Vision to live and love like Jesus calls us to be an intentional community based on the Gospel, which transcends ethnic, cultural, socio-economic, and national divisions. Therefore, we celebrate the unity and diversity of the Church of Jesus Christ, and we long to experience it more fully in our church family.

From Genesis through Revelation, the Scriptures testify to God's reconciling and redemptive work to restore broken relationships. As ambassadors of Christ (2 Corinthians 5:20), Crossroads is committed to speaking and acting in alignment with Scripture, and we will not shy away from difficult topics and the work of reconciliation. While this reconciliation can be necessary for many reasons, there is a particular need for racial and ethnic reconciliation.

We proclaim our commitment to act justly, love mercy, and walk humbly with our God (Micah 6:8). When we live and love like Jesus, our neighborhoods, workplaces, schools, and church are welcoming and mutually beneficial because we are looking out for the interests and well-being of others (Philippians 2:4). Jesus' love compels us to practice true friendship by loving our neighbors as ourselves, extending hospitality, forgiving one another, defending the persecuted, and living in peace with everyone (Matthew 22:37-39).

We commit to be intentional about taking action to ensure this reconciliation can and will occur, and aspire to be a church that shows respect and love for all people because every person is made in God's image (Genesis 1:27).
---
Our Crossroads Unity and Reconciliation Council
The members of our Crossroads Unity and Reconciliation Council are: Taeko Jackson, Dashay Johnson, Dom Cosby, Carl Chapman, Denny Stevenson, and John Hayden. Please feel free to reach out to any of these members with thoughts or questions. Also, continue to pray for them and our Elders as they receive the Council's recommendations.
---
RESOURCE LIST
As our Crossroads Unity and Reconciliation Team continues to work to develop a plan, the resources below may change.

* Any and all links listed on this resource page are for personal and educational use only. This list is not exhaustive, nor do we align with every one of the thoughts and opinions shared in the references below. We encourage you to do additional research on these topics to learn more.
---
FACEBOOK GROUP
Act Justly, Love Mercy, Walk Humbly
This Facebook group is lead by Crossroads member and Crossroads Christian Counseling Center Counselor, Missy Altman. This group is a safe place to learn and grow in understanding of racism and anti-racism, white privilege, cultural identity, and how we can be a part of the healing that is so desperately needed.
---
FILMS/VIDEOS/MESSAGES
Left Turn 2: The Only Way to Move Forward is Together
Generate constructive conversation around the issue of racial division and consider what actions you can take to build bridges.

Epiphany Church Discusses Race, Justice and the Gospel
Dr. Eric Mason is joined by Pastor Nyron Burke, Dr. Sarita Lyons, and Dr. Tiffany Gill for a discussion on justice. With Isaiah 1:16-17 providing context, they offer biblical reflections and responses to ongoing injustice, including the murder of George Floyd. They pray that as you watch, you will be strengthened by God's word.

Love - A KrissFilms Short
"All my life I've had to fight to beat the odds that were set against me. I had to fight to be seen for more than just the complexion of my skin. What do you see when you look at me?"

Just Mercy, The Movie
A powerful true story about the potential for mercy to redeem us, and a clarion call to fix our broken system of justice.
---
BOOKS
Weep with Me: How Lament Opens a Door for Racial Reconciliation/Mark Vroegop, Thabiti M. Anyabwile (Foreword)
Gospel unity creates racial harmony. However, Martin Luther King Jr. once said that the most segregated hour in America is eleven o'clock on Sunday morning. Equipped with the gospel, the church should be the catalyst for reconciliation, yet it continues to ignore immense pain and division. In an effort to bridge the canyon of misunderstanding, insensitivity, and hurt, Mark Vroegop writes about the practice of lament, which he defines as "the biblical language of empathy and exile, perseverance and protest." Encouraging you to "weep with those who weep" (Rom. 12:15), Vroegop invites you to mourn with him over the brokenness that has caused division and to use lament to begin the journey toward a diverse and united church.

Just Mercy: A Story of Justice and Redemption / Bryan Stevenson
A powerful true story about the potential for mercy to redeem us, and a clarion call to fix our broken system of justice.
White Awake: An Honest Look at What It Means to Be White / Daniel Hill
Daniel Hill will never forget the day he heard these words: "Daniel, you may be white, but don't let that lull you into thinking you have no culture. White culture is very real. In fact, when white culture comes in contact with other cultures, it almost always wins. So it would be a really good idea for you to learn about your culture." Confused and unsettled by this encounter, Hill began a journey of understanding his own white identity. Today he is an active participant in addressing and confronting racial and systemic injustices. And in this compelling and timely book, he shows you the seven stages to expect on your own path to cultural awakening. It's crucial to understand both personal and social realities in the areas of race, culture, and identity. This book will give you a new perspective on being white and also empower you to be an agent of reconciliation in our increasingly diverse and divided world.

White Fragility: Why It's So Hard for White People to Talk About Racism / Robin DiAngelo (Author), Michael Eric Dyson (Foreword)
This best-selling book explores the counterproductive reactions white people have when their assumptions about race are challenged, and how these reactions maintain racial inequality.

The Color of Compromise / Jemar Tisby
Tisby provides a unique survey of American Christianity's racial past, revealing the concrete and chilling ways people of faith have worked against racial justice. Understanding our racial history sets the stage for solutions, but until we understand the depth of the malady we won't fully embrace the aggressive treatment it requires. This book provides an in-depth diagnosis for a racially divided American church and suggests ways to foster a more equitable and inclusive environment among God's people. The history lessons found within make it a worthwhile read.
* A video study is also available on Amazon Prime.

Woke Church: An Urgent Call for Christians in America to Confront Racism and Injustice / Eric Mason
Dr. Mason is the Pastor at Epiphany Fellowship in Philadelphia and is a mentor to our church planting partner Brandon Watts. In the book, Woke Church, he encourages the church to (1) Be Aware – to understand that the issue of justice is not a black issue, it's a kingdom issue. (2) Be Redemptive – to grieve and lament what we have lost and to regain our prophetic voice, calling the church to remember our gospel imperative to promote justice and mercy. (3) Be Active – to move beyond polite, safe conversations about reconciliation and begin to set things to see God's Kingdom come here on earth as in heaven.
Advocates / Dhati Lewis
Dhati Lewis is the Pastor at Blueprint Church in Atlanta. In this book, Lewis walks through the story of Philemon and explores what the book tells us about how to be an advocate in the midst of division.
Trouble I've Seen: Changing the Way the Church Views Racism / Drew G. I. Hart; Christena Cleveland
What if all Christians listened to the stories of those on the racialized margins? How might the church be changed by the trouble we've seen? In this provocative book, theologian and blogger Drew G. I. Hart places police brutality, mass incarceration, antiblack stereotypes, poverty, and everyday acts of racism within the larger framework of white supremacy. Leading readers toward Jesus, Hart offers concrete practices for churches that seek solidarity with the oppressed and are committed to racial justice.
---
Additional Books on understanding Racial History and Current Effects in the US.
The Color of Law / Richard Rothstein
Traces the role of housing laws in instilling discriminatory patterns that continue to this day.
The New Jim Crowe / Michelle Alexander
This book explores the issue of mass incarceration.
The Warmth of Other Suns / Isabel Wilkerson
---
ARTICLES
Not White Fragility––Mutual Responsibility / George Yancey
A review of 'White Fragility,' by Robin DiAngelo

For Our White Friends Desiring to be Allies / Courtney Ariel
---
RESOURCES FOR PARENTS
Talking to Kids About Race (PDF) / Gabrielle Veneracion

The Gospel in Color Ebook / Jarvis J. Williams & Curtis A. Woods
Designed for kids 6-11 (Elementary).

God's Very Good Idea / Trillia Newbell
For young kids. this book focuses on the goodness of God's design and diversity.