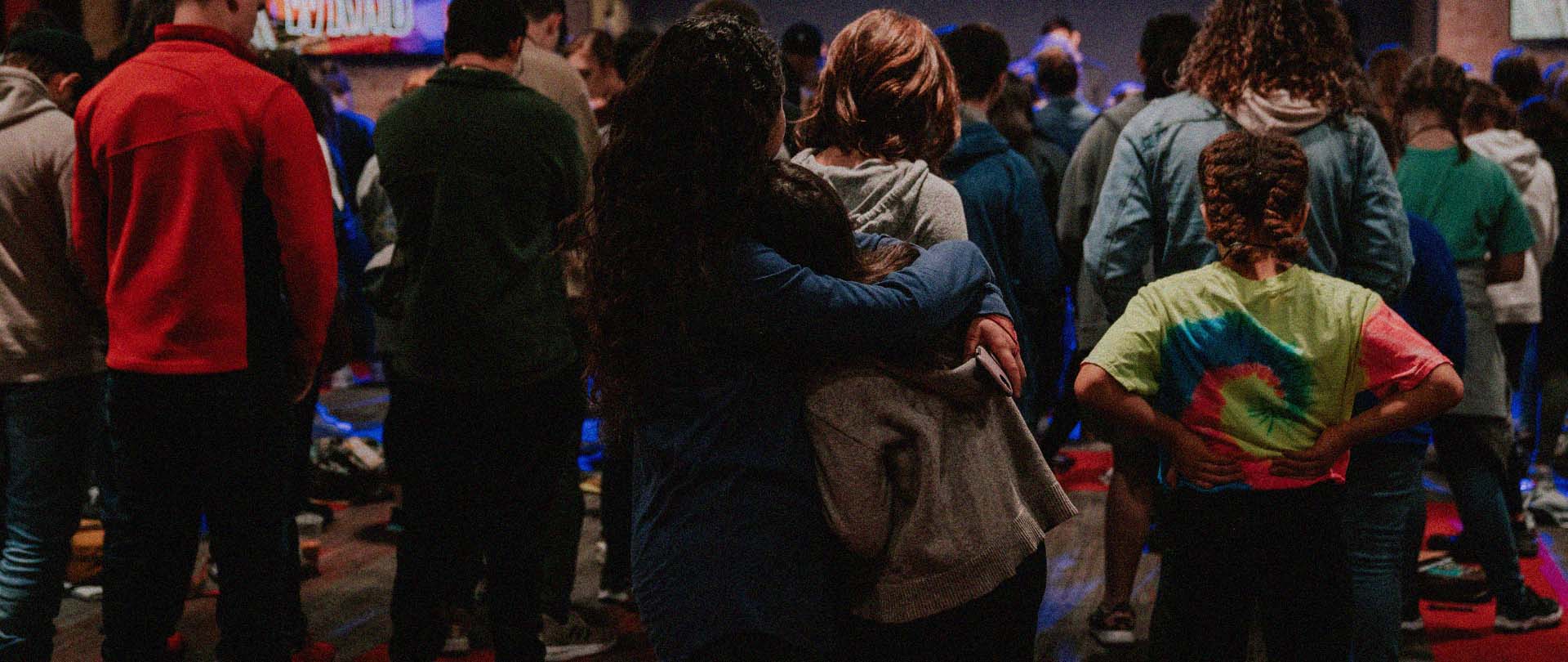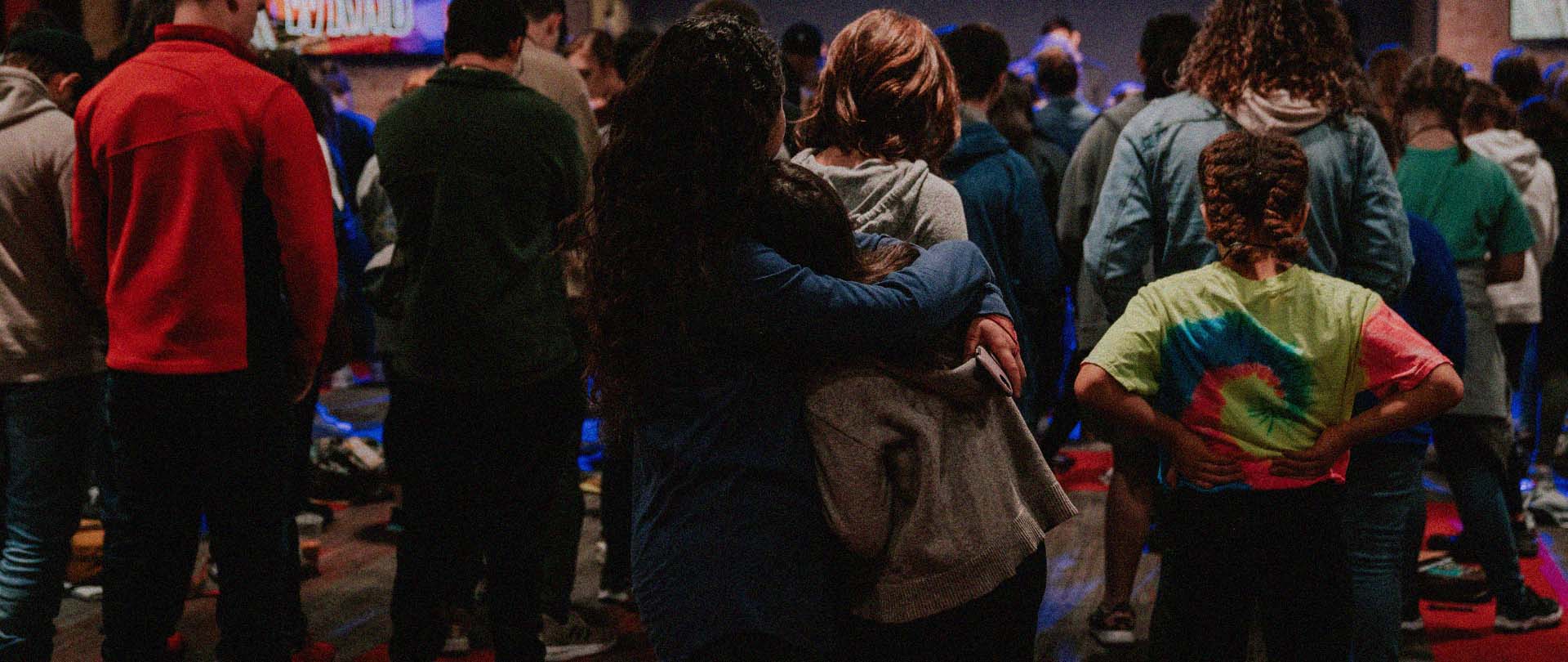 YTH Middle is the Middle School ministry at Crossroads Christian Church. At YTH – we are ONE. We know that middle school can be filled with some of the most fun memories, but it also can be challenging at times. YTH Middle is here to help you discover who your real friends are, figure out where you fit in, who you are as a person, and who God has created you to be.
Crossroads YTH and YTH Middle is gathering WEEKLY at our Newburgh Campus! For more information, regarding Worship Gatherings and COVID-19, please click the link below.
CROSSROADS COVID-19 GUIDELINES
---
At Crossroads YTH Middle we believe that Every Empty Seat Matters.
Join us Sunday Nights at our Crossroads Newburgh Campus in the Student Theater. Doors open at 4:30 PM and service starts at 5:00 PM.
We also offer YTH Middle Sunday Morning Groups at 9:00 AM. During this time, students will have the opportunity to connect with leaders and other students as they explore God's Word together.

If you attend our West Campus, YTH services are held every Sunday evening at 6:00 PM in our West Campus Worship Center.
---
We also believe that Groups Are Where You Grow.

Groups are a way to break away from the larger group of our weekly service, into a smaller setting. Our desire is for these Groups to form stronger relationships that provide accountability, and allow for mentorship and deeper Bible study. For more information on YTH Middle small groups, check out the story below.
---
Our third belief at YTH Middle is that Saved People Serve People.

There are many opportunities to serve within Middle School services on the weekends. Serving is a great way for students to get connected in the life of the church and develop leadership skills for the future.
---
Click the link below to learn more about YTH events at Crossroads:
+

YTH Social Media
Follow Us!


For information about all of our upcoming events and even more YTH content - follow us on Instagram, subscribe to the Crossroads YTH YouTube channel, or like our page on Facebook.

+

YTH Middle
Grades 6-8
Sundays 5:00 PM
Newburgh Campus Student Theater

YTH Middle is the Middle School ministry at Crossroads Christian Church. At YTH – we are ONE. We know that middle school can be filled with some of the most fun memories, but it also can be challenging at times. YTH Middle is here to help you discover who your real friends are, figure out where you fit in, who you are as a person, and who God has created you to be.

Please click here for more information about YTH Middle. For details about our current Regathering Guidelines, check this out.

+

YTH West Campus
Grades 6-12
Sundays at 6:00 PM

YTH MIDDLE SCHOOL AND HIGH SCHOOL

Sundays, 6:00 PM, West Campus.
For most of us, middle and high school were some of the most challenging years we faced. Discovering who your real friends were, figuring out where you fit in, and who you were as a person were daunting tasks. We're here to walk alongside your family through these formative years, as we help students understand who they are, and most importantly who they are in Christ. Join us for a time designed just for you!

+

YTH Middle Small Groups
Groups Are Where We Grow

YTH Middle Small Groups meet at varying locations in the community and at varying times. For more information, contact Sara at 812-518-1406 or fill out the form at the link below.

+

YTH Middle Serve Teams
Saved People Serve People

There are several service opportunities during our weekly YTH Middle worship services. We would also love to help find the perfect area for you to serve in Media/Production, Worship, or Crossroads Kids ministries. For more information, contact Sara Kirkland at 812-518-1406 or complete the form by clicking the link below.

+

YTH Middle Leadership and Volunteers
Adult serving opportunities

If you would like to volunteer in the Crossroads Middle School Ministry (YTH Middle) – we would love to meet you. We invite you to partner with us in leading students and serving the next generation. For more information, contact Sara Kirkland at 812-518-1406 or complete the form at the link below.

+

YTH Worship
Join our team!

Our worship team consists of students and adult leaders who are passionate about music, production and leading our students in worship. If you are interested in joining the YTH Worship/Production Team – click the link below!

Andrew Bondurant, Growth Lead & Interim Youth Director
Contact Andrew at 812-518-1427

Joel Hensley, Kids & Youth Worship Director
Contact Joel at 812-518-1466

Logan Miller, Youth Associate
Contact Logan at 812-518-1467

Sara Kirkland, Youth Coordinator
Contact Sara at 812-518-1406