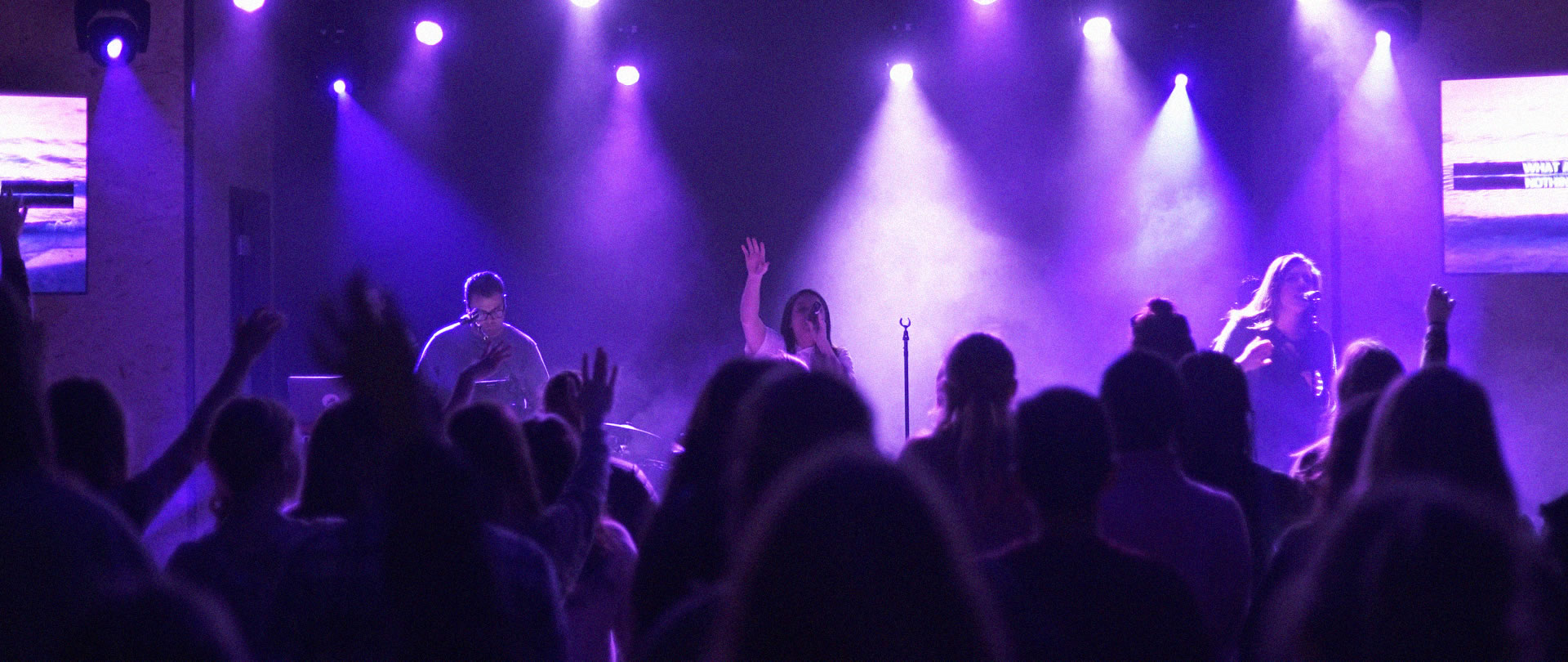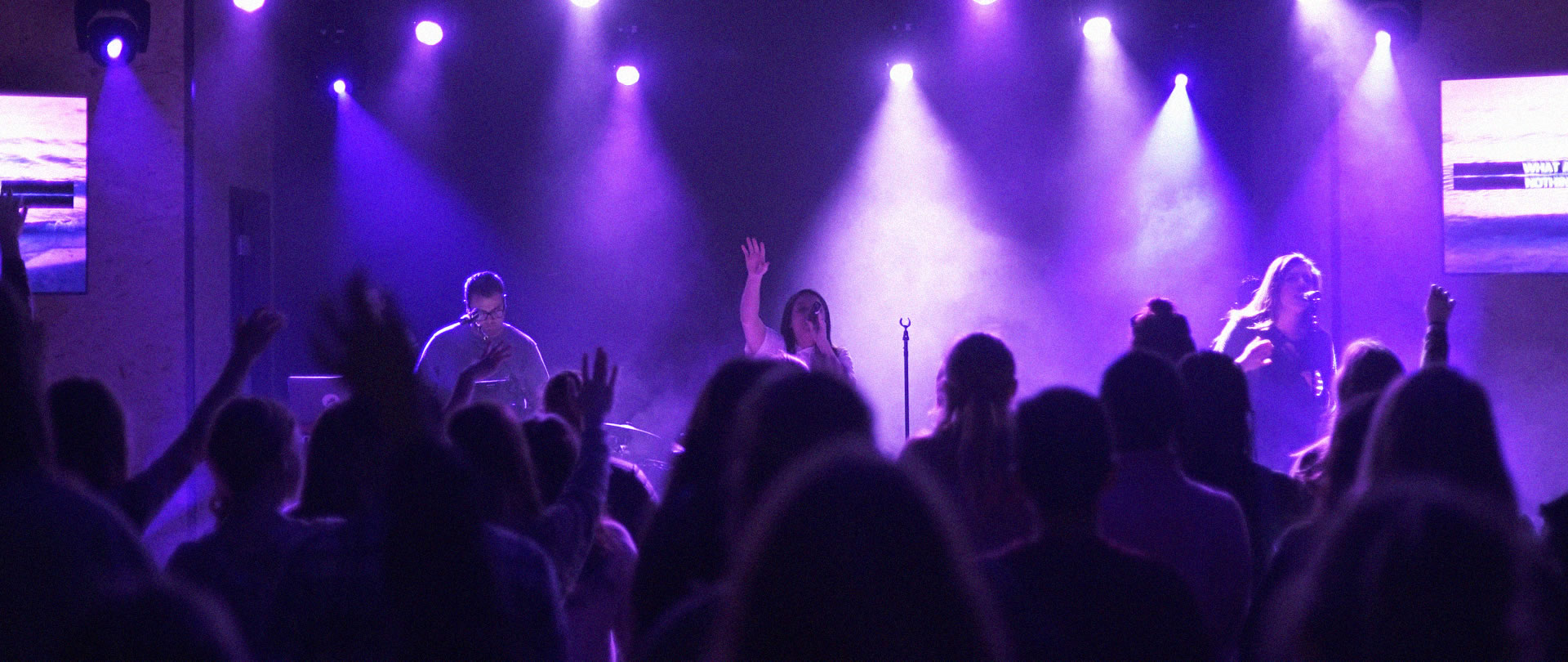 For most of us, middle school was some of the most challenging years we faced. You were discovering who your real friends were, figuring out where you fit in, and who you were as a person. We're here to help your family through these next few years.
Join us for a service designed just you!
YTH Middle School
Sundays, 9:00 AM and 10:45 AM, Newburgh Campus Student Loft
Sundays, 6:00 PM, West Campus
---
If you would like to volunteer in the Middle School Ministry, there are needs at various commitment and skill levels. Come join our team! If you have any questions, please contact Sara Kirkland at
812-518-1406.
---
If you'd like to learn more about upcoming events, small groups, the Middle School staff, leadership, resources, check here regularly!
+

YTH Summer
Wednesdays in July

Summer is just around the corner!! We are so excited about SUMMER CAMPS that are coming up but also we are going to be doing something extra special in July called YTH SUMMER!!

Each Wednesday in July we will be combining our high school and middle school students from our Newburgh and West Campuses on Wednesday nights for a short service and then a fun activity afterwards!

The evenings will start a little earlier at our Newburgh Campus. Here is a quick run-down:

6:00p – Doors Open
6:30p – Service
7:45p – After Service Party
9:00p – Done!

Our evening events will include: Block Party, Game Night, Water Night, Scavenger Hunt, and Movie Night!

Each students will need a liability form completed for our YTH Summer Events.

+

Family Ministries
2019 Summer Camps


Registration available February 21

For information about each camp and to register visit cccgo.com/camp


June

3-7 Camp Alive (4 years old-entering Grade 5) Crossroads Newburgh Campus
15 Charlie Brown Camp (Entering Kindergarten-Grade 1) Camp Illiana

16-21 Middle School Camp (Entering Grades 6-8) Camp Illiana
21-25 Kids Camp (Entering Grades 4 and 5) Camp Illiana
26-30 High School Camp (Entering Grades 9-12) Camp Illiana

Camp Illiana has made it easier than ever before to register! If you want to attend with Crossroads you must register through the Crossroads links. You can register all of your students at the same time, with a required $19 non-refundable deposit, made by a debit, credit, or ACH checking withdrawal, and the option to make payments through December 2019.

July

7-12 Louisville Mission Trip (Entering Grades 6-12)
19-21 Louisville Family Mission Trip, for details visit cccgo.com/outreach

| | |
| --- | --- |
| + | Middle School Small Groups |

Wednesday evenings, September-May
Small groups are forming now! We will begin meeting September 6. Join us for student small groups that meet throughout the school year. These groups help students grow closer to God through accountability, Bible study, and mentoring. Small Groups provide a great atmosphere to learn more about God's word, meet people and have fun.

6th grade girls
Leaders: Kathy Greaney, Lisha Pettyjohn
Every other Sunday, 6:-7:30 PM
Greaney Home

6th grade guys
Leaders: Mike Hirsch, Micheal Zuber
Wednesdays, 6:30-8:00 PM
Crossroads, Room 222



Leaders: Jon Albright, Keith Richard
Wednesdays, 6:30-8:00 PM
Crossroads, Room 251

7th grade girls
Leaders: Tammy Silen, Halie Aders,
Jackie Brooks
Wednesdays, 6:30-8:00 PM
Silen Home

7th grade guys
Leader: Kevin Naas, Mark Silen
Wednesdays, 6:30-8:00 PM
Crossroads, Room 250

Leaders: Teresa Fruit, Lacey Vaught
Wednesdays, 6:30-8:00 PM
Silen Home
Leaders: Billy Boland, Caleb Lowe
Wednesdays, 6:30-8:00 PM
Freeman Home

Leaders: Veronica Boland, Janet Manning,
Ally Thomas
Wednesdays, 6:30-8:00 PM
Boland Home

8th grade girls
Leaders: Kim Long, Alison Steckler
Wednesdays, 6:30-8:00 PM
Huber Home

8th grade guys
Leaders: Chad Walker, Mike Hirsch
Wednesdays, 6:00-7:30 PM
Crossroads, Room 222
Leaders: Katie Janis, Cathy Satterfield
Wednesdays, 6:30-8:00 PM
Crossroads, Room 201

Leader: Dwight Silvera
Every other Wednesday, 6:30-8:00 PM
Silvera Home

Mark Silen
Middle School Pastor

What can I say about myself… I've got a terrific wife, Tammy, and four children bursting with energy… we all think drinking chocolate milk every day is the real deal! I am an avid "Uncle John's Bathroom Reader" buff, I do pushups before I go to bed & I think Mt. Dew is a legal addictive stimulant that makes the world go 'round. Other than that I believe everyone on the planet should sit at the feet of Jesus on a daily basis to soak up the best thing in life.

Contact Mark at 812-518-1431.

---

Youth Leadership

Attention Student Leaders: If you feel you have a positive influence over others and enjoy using that influence to point people towards Jesus, then you may enjoy being a part of this leadership team. In this leadership role students learn about ways to shepherd other students and set an example for their peers in their speech, life, love, faith, and purity. Applications are accepted each year through July, and interviews are conducted the first week in August.

For details or questions, please contact Mark at 812-518-1431.

---

Adult Leaders

If you have a middle school student, or just have a heart for middle schoolers, we'd love to get you plugged into the Middle School Ministry at Crossroads. There are numerous serving opportunities ranging from event set-up and teardown to one-on-one student mentoring. You just need to tell us where you're gifted and how "hands on" you'd like to be. Are You Ready will give you an idea what you're getting in to.

For further information and next steps, please contact Mark at 812-518-1431.

Help, I'm Leading a Small Group!

If you're leading a Small Group, please know that of all the programming we have available, you will have the most direct influence on a middle school student's spiritual development. Also, though, please know that you are not alone! We want to provide you with all the help, all the support, and all the resources you could possibly need. Please start with the Discipleship Plan below, and then contact Sara at 812-518-1406 if there's anything you need.

Download Small Group Discipleship Plan and Resources

Old Testament Reading Plan
New Testament Reading Plan - Updated August 6, 2018

+

Middle School Grade Promotions
May 29 - 6th Grade Welcome Party at the Silen's
June 2 - 6th Graders Join YTH Middle
June 5- Freshmen Join YTH

Incoming 6th Graders
We were so honored to meet our 6th Grade families on Sunday, April 28 at the 6th Grade Welcome Lunch.

We would also like to invite you to a WELCOME PARTY at the SILEN'S on Wednesday, May 29 from 6:00PM-8:00PM. The cost is $3 at the door. RSVP by Monday, May 27.

We cannot wait to have our 6th Graders join YTH Middle on June 2!

Incoming Freshmen
Thank you to everyone who joined us at the Freshmen Welcome Lunch on Sunday, April 14. We are excited to have incoming Freshmen join YTH starting Wednesday, June 5.