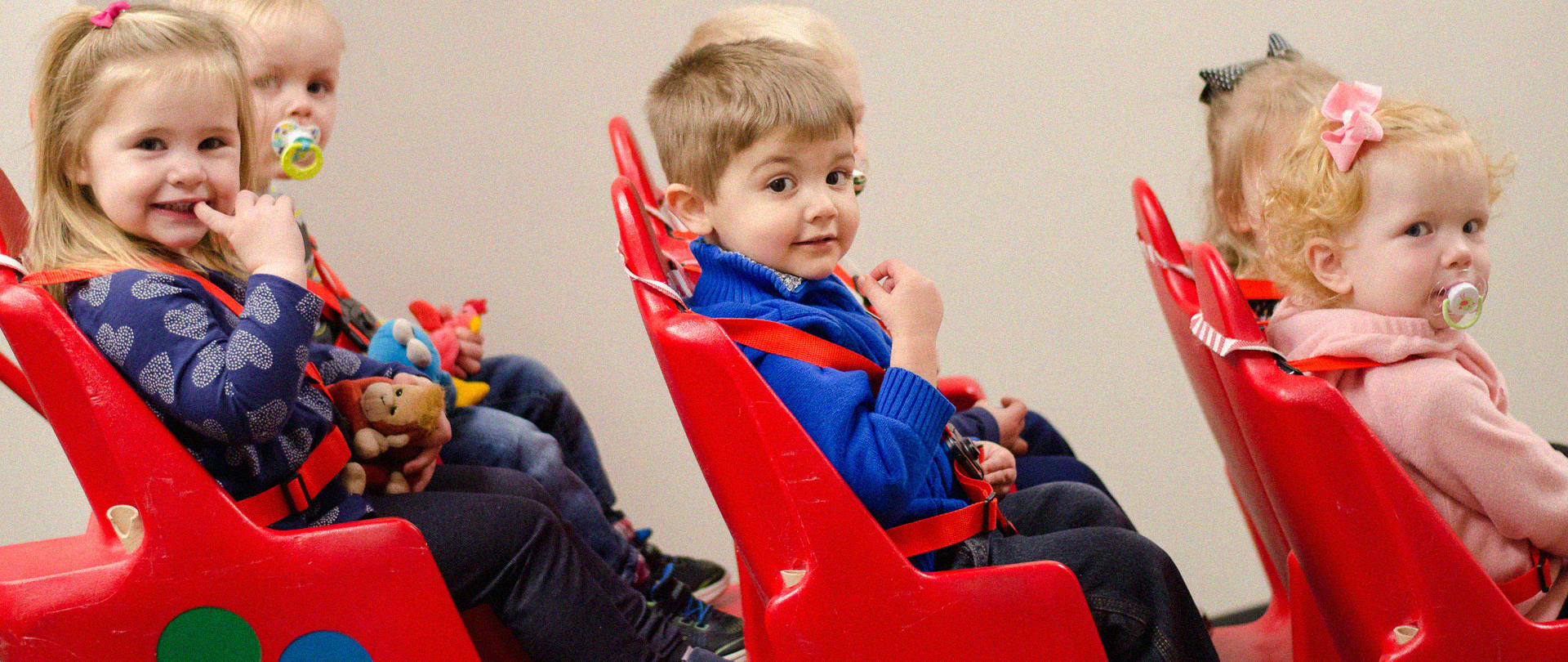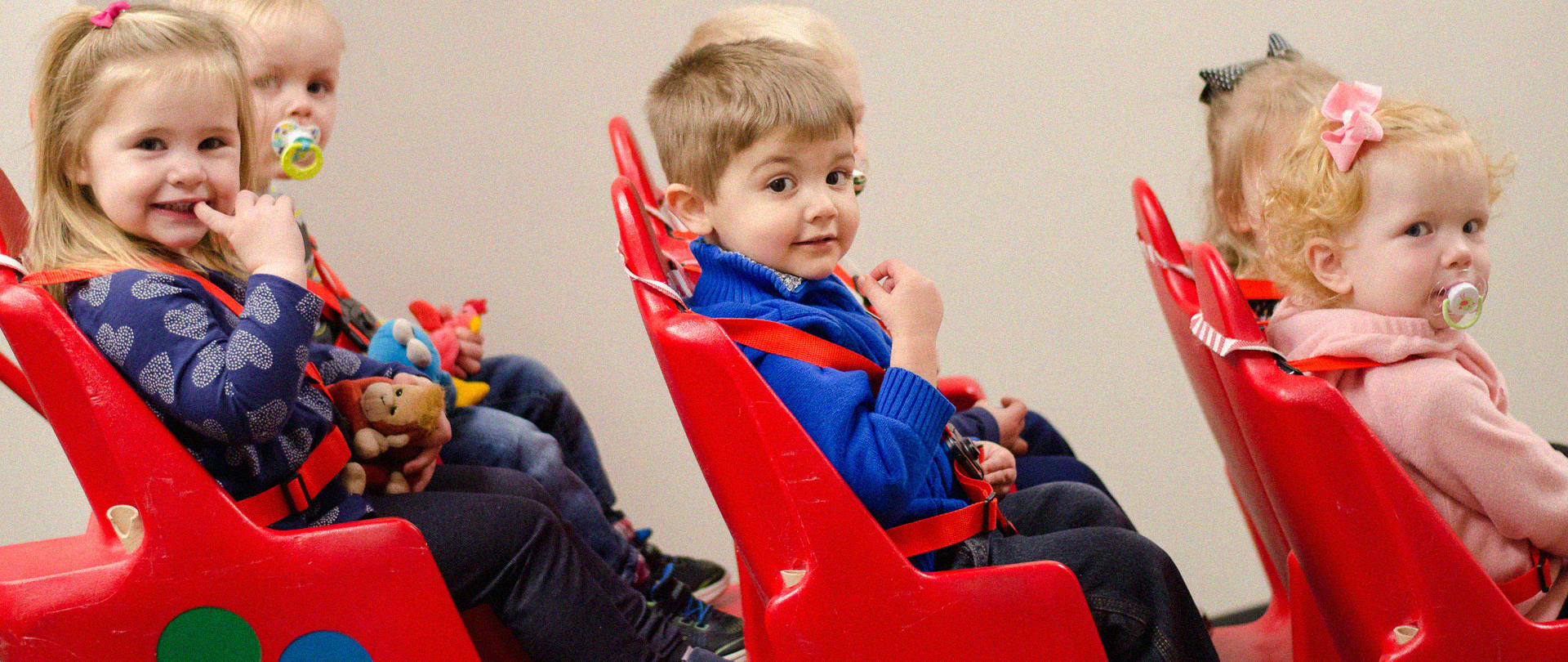 Our babies have a clean, safe environment where God's love is communicated to them through age-appropriate Bible stories, activities and play time
Coming to Crossroads for the first time? Check in at the Family Entrance Connection Center, we will help get you connected to your age group(s).
Click Here for current Covid-19 Guidelines
Questions or want to serve?
Newburgh Campus contact:
Alison Bond
812-518-1424
(Please note: all adult volunteers are required to pass a background screening.)
+

Mother's Morning Out
Newburgh Campus

NEWBURGH CAMPUS

MOTHER'S MORNING OUT
Our Mother's Morning Out program is designed to meet the needs of parents while providing an opportunity for your child to make friends and learn about the love of Jesus. Classes meet on various days of the week during the EVSC and Warrick County school year at our Crossroads Newburgh Campus from 9:00 AM-Noon. Class sizes are limited, registration is required prior to attending.

Classes for the 2021-2022 school year will begin on August 23, 2021.

Click here for information about age groups, (choose the appropriate registration link) curriculum, activities, fees, and tuition for the 2021-2022 school year.

2021-2022 MMO NEWBURGH CAMPUS (6 WEEKS-YOUNG 3 year olds)

2021-2022 MMO PRESCHOOL NEWBURGH CAMPUS (AGES 3-5)


To pay an invoice for a currently registered student, click on the link below. This link is for payment only, you must be registered to use the payment link.

PAYMENT ONLY FOR NEWBURGH 2021-2022

If you have any questions, contact Tammy Silen at 812-518-1471.

+

Mother's Morning Out
West Campus

WEST CAMPUS

Mother's Morning Out West Campus
Birth-5 years old


Currently, we are not offering Mother's Morning Out at the West Campus.

If you are interested in attending at our Newburgh Campus, please click here for more information.

Serve with us!

Our Crossroads Kids ministry partners with parents to lead their children to become disciples who make disciples. We think we have an incredible opportunity every weekend to love on the next generation of kids. I'm sure you can remember in your younger days someone who was older than you, whether that was mom or dad, grandma or grandpa, youth pastor or small group leader, someone showing and leading you to Jesus. You could have a part in doing that same thing to the next generation. We have many opportunities at Crossroads Kids for your gifts and talents God has given you to come alive in our ministry.

Crossroads Kids Volunteer Application

If you have any questions, please contact Alison Bond at or 812-518-1424.

How early can I check in my child?
15 minutes prior to service time.

What if I am called during Worship or my class?
That means that we need you to come and care for your child. If your child is in Nursery or Preschool and you are called, then please go directly to your child's classroom. A volunteer leader or staff member will meet you.

What safety/security measures are in place?
All volunteers must fill out a volunteer application. We request two references for each volunteer in addition to a criminal background check. All workers are screened, thoroughly trained, and wear identification while serving. All children must have a security tag before entering a classroom and parents must show their matching tag when picking up their child. What if my child becomes sick or injured? If your child appears to be ill or injured, we will call you to come care for your child.

What if my child cries when I leave them?
In most cases children will adjust quickly. Our volunteers and staff are trained to deal with upset children. However, if your child continues to cry for more than 10 minutes, we will call you.