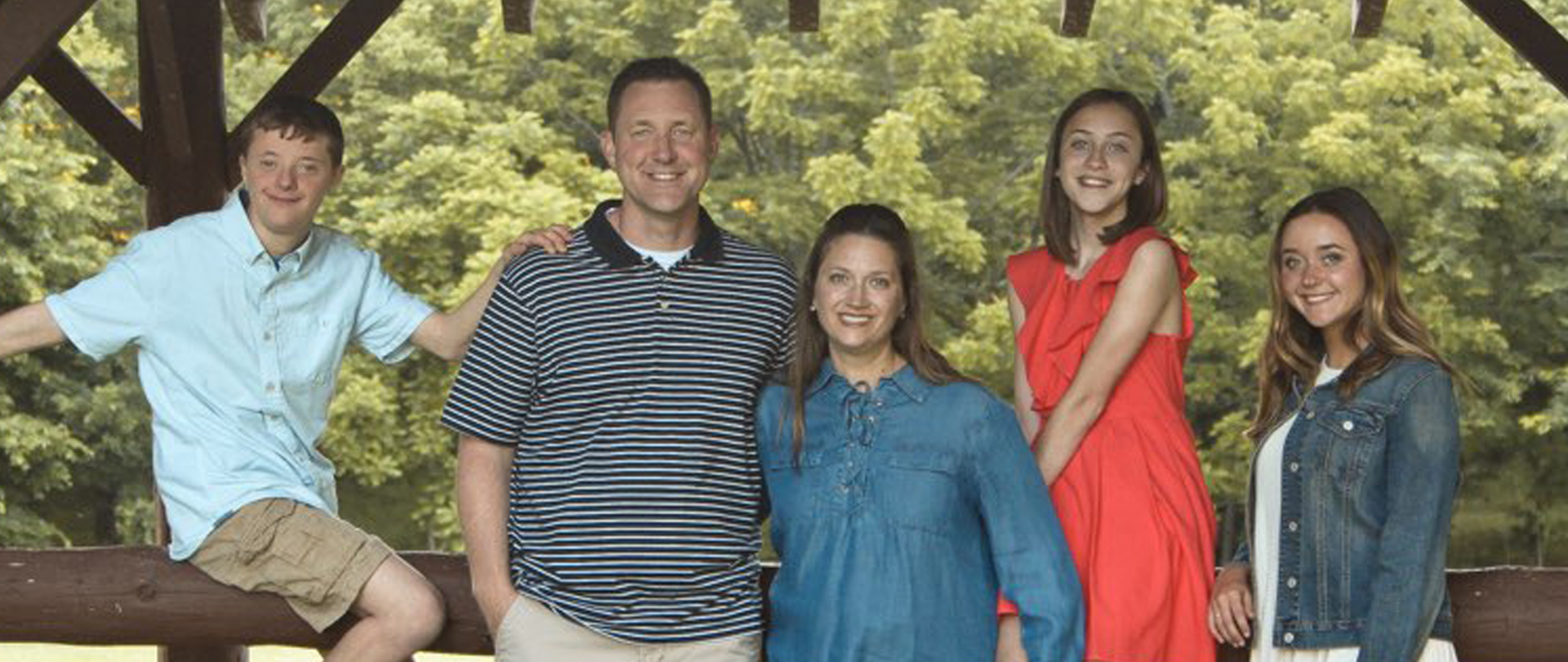 We are pleased to share that our Lead Pastor Search Team has unanimously recommended and presented our final candidate for Lead Pastor to the Elders, who have unanimously accepted the recommendation of Phil Heller as our next Lead Pastor.
Phil loves serving God, others, and the church. Growing up in a pastor's family (and marrying a pastor's daughter), God's call to ministry came early in his life and he loves being part of what God is doing in the world.
Some of you may remember that Phil was on staff at Crossroads from 1996-2002 as the Student Ministries Pastor and the High School Pastor. We became convinced that his previous experience with us gives him a completely unique passion and love for our church family. At the same time, we recognized that Phil's leadership qualities and preaching capacity grew to an exceptional level as the Executive Pastor, for the last 13 years, at White River Christian Church, a large church in Noblesville, Indiana. He has been uniquely prepared to be the Lead Pastor at Crossroads.
---
Please plan to participate in the approval process by a congregational vote of affirmation that will take place during weekend services on May 4-5.
---
MORE ABOUT PHIL
- PHIL AND HIS FAMILY
Phil and Christie, and their children - Jenna (21), Cade (18), and Kendyll (15), want you to know they are looking forward to joining the Crossroads ministry team. They have been praying for God to lead them to us, if it is right for God's Kingdom, Crossroads, and their family. While they cherish the past we share, they are excited about our future together!
- HIS EXPERIENCE
While as the Executive Pastor at White River Christian Church, Phil was responsible for providing direction for executing the church's vision, mission, and strategy, developing leadership among staff and membership, and providing leadership for the Lead Team. At Crossroads from 1996-2002, Phil was our Student Ministries and High School Pastor.
- HIS EDUCATION
Phil received his B.S. in Specialized Ministries from Kentucky Christian University and is near completing his M.A. in Organizational Leadership from Indiana Wesleyan University.

- HIS SKILLS AND STRENGTHS
Leadership, administration, teaching, shepherding, communication and a strong work ethic are among some of Phil's skills and strengths.
Phil is excited about rejoining the tri-state community and looks forward to pursuing the collective vision among Evansville area church leaders to see the tri-state be a place where everyone flourishes.
---