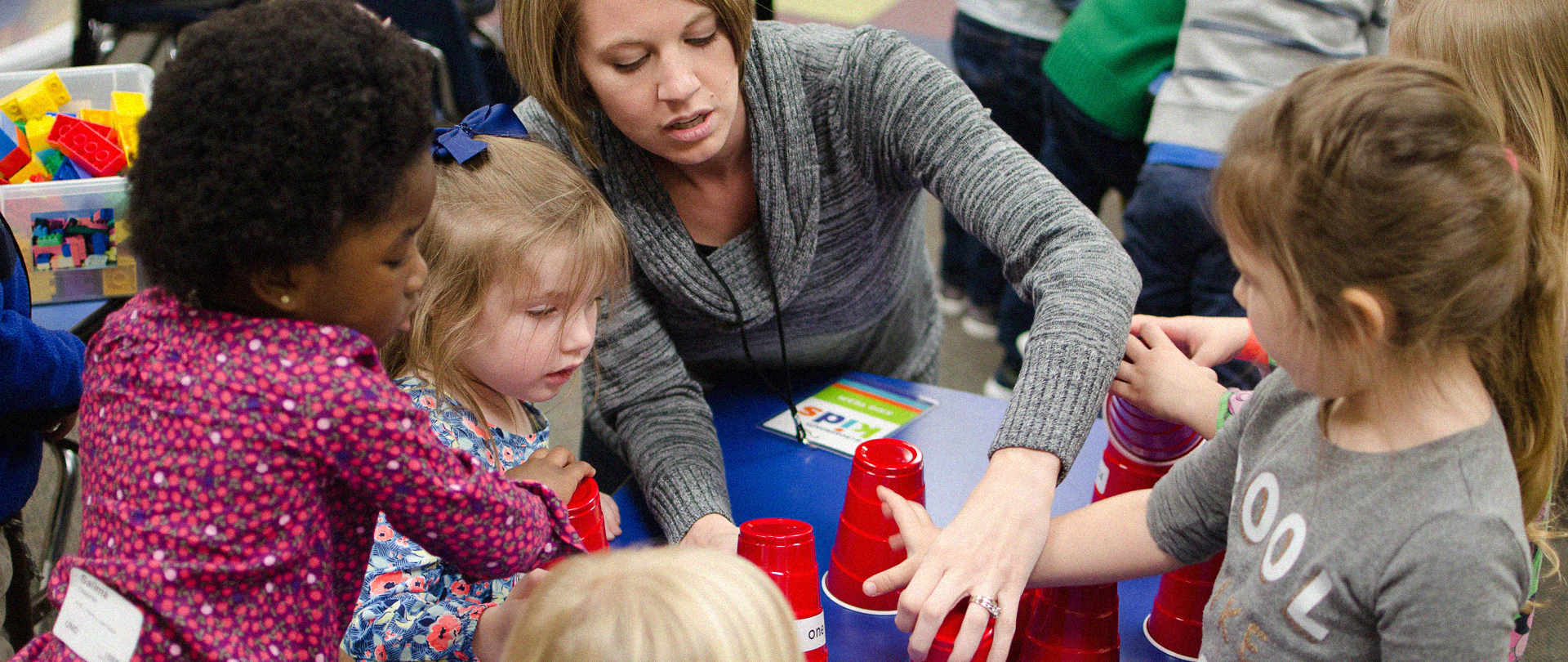 Jesus said we are to have childlike faith, and our goal is to help families raise children who love God and want to share His love with others. We do this by focusing on three big concepts:
God made me
God loves me
God wants to be my friend forever
Each week we teach these ideas through music, Bible stories, and fun activities designed just for them.
Considering a visit? Pre-Register your child(ren) for a quick and easy check-in process, we will have name tags already printed out for you! Pre-registration available Monday-Saturday at 3:00 PM each week, in order to be prepared for your visit.
+

Special Needs Respite Care
(3 years old-Grade 5)

Special Needs Respite Care
(3 years old-Grade 5)

3-hour respite care for children with special needs and their siblings, free of charge. We meet once a month on Saturdays, 10:00 AM-1:00 PM.

Pre-registration is required. To register contact Danielle Rub. Volunteers are needed and training is provided.

2018 Dates
March 17
April 21
May 19
June 16
July 21
August 18
September 15
October 20
November 10
December 8

+

Mother's Morning Out
Newburgh & West

+

Camp Alive
(Ages 4 years old-Grade 5)
June 4-8 / Register & Serve

REGISTRATION IS CLOSED FOR CAMP ALIVE
Mark your calendars for next year to ensure you don't miss out, registration information, dates, and details available in January 2019.

Interested in volunteering? We have many needs and options available, we would love to have you join our team. If you have any questions, contact Jaci Ackerman at 812-518-1429.

Ages 4 years old-Entering Grade 5
June 4-8 (Newburgh Campus) 9:00 AM-12:00 PM
Cost is $25 (non-refundable)

Registered students will receive a postcard with their group/class assignment the week of May 28-June 1, and an email with all of the details for the week. There will be greeters available at the entrance on Monday, June 4 who can help you find your group/class assignment and provide directions for drop-off and pick-up. A photo ID will be required for pick-up.

Dress-Up Days​​​​​​
Monday - Backwards Day
​​​​​​​Tuesday - Super Hero Day
Wednesday - Crazy Hair/Hat Day
Thursday - Beach Day
Friday - Camp Alive T-Shirt Day​​​​​​​

​​​​​​​Snack​​​​​​​
Monday - Veggie Straws
Tuesday - Cheez-Its
Wednesday - Zoo Animal Crackers
Thursday - Snyder's Mini Pretzels
​​​​​​​Friday - Ruffles and Fruit Roll-Up
Ingredients for each snack will be located at the Connection Center. Enjoy Life bars/cookies, Lay's and Ruffles potato chips will be provided as an allergy substitute.

If you have any questions, contact Beth Jones at 812-518-1446.

+

Charlie Brown Camp
(Kindergarten-1st Grade)
Saturday, June 16, 9:00 AM-3:00 PM

Join us at Camp Illiana for an explosive day of camp designed for the youngest camper. Campers will learn how to "Suit Up" with the armor of God from Ephesians 6:10-18. They will learn that His armor gives them the power to be the real superheroes God made them to be!

So grab your superhero cape and some friends as we discover how powerful God is in our lives. Also, get a chance to play some fun games, do some fun crafts, and get wet in the swimming pool.

The fee includes concession, lunch, and mission offering. Campers should bring a swimsuit and towel in a bag with the child's name on it.

Transportation is provided via Crossroads church bus & church vans. Meet at Crossroads at 7:00 AM to head to Camp Illiana. Parents are welcome to join us; we would love to have you as a leader for the day! If you have any questions, please contact Alison Bond or call at 812-518-1424.

Serve with us!

Our Crossroads Kids ministry partners with parents to lead their children to become disciples who make disciples. We think we have an incredible opportunity every weekend to love on the next generation of kids. I'm sure you can remember in your younger days someone who was older than you, whether that was mom or dad, grandma or grandpa, youth pastor or small group leader, someone showing and leading you to Jesus. You could have a part in doing that same thing to the next generation. We have many opportunities at Crossroads Kids for your gifts and talents God has given you to come alive in our ministry.

Crossroads Kids Volunteer Application

If you have any questions, please contact Alison Bond at or 812-518-1424.

How early can I check in my child?
15 minutes prior to service time.

What if I am called during Worship or my class?
That means that we need you to come and care for your child. If your child is in Nursery or Preschool and you are called, then please go directly to your child's classroom. A volunteer leader or staff member will meet you.

What safety/security measures are in place?
All volunteers must fill out a volunteer application. We request two references for each volunteer in addition to a criminal background check. All workers are screened, thoroughly trained, and wear identification while serving. All children must have a security tag before entering a classroom and parents must show their matching tag when picking up their child. What if my child becomes sick or injured? If your child appears to be ill or injured, we will call you to come care for your child.

What if my child cries when I leave them?
In most cases children will adjust quickly. Our volunteers and staff are trained to deal with upset children. However, if your child continues to cry for more than 10 minutes, we will call you.