Reducing The Impact of COVID-19
Crossroads family and friends,

Please click the video link below, for a message from our Lead Pastor, Phil Heller.
Click here for a list of current serving opportunities!
Click here to read our most recent communication pieces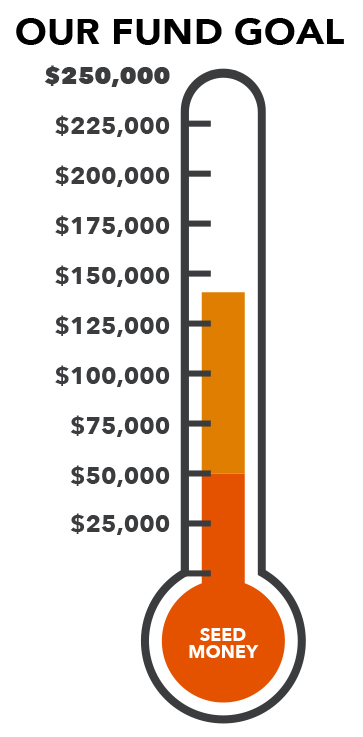 What is the purpose of the Crossroads Christian Church COVID -19 Response Fund?
Our goal is to reduce the short and long-term impact of the COVID-19 crisis on the most vulnerable in our community.

To live and love like Jesus during this unprecedented season, the congregation of Crossroads Christian Church is establishing this fund, separate from the church's other operating accounts, to be used exclusively to help meet the needs in our community due to the effects of COVID-19. Working in strategic partnerships with community leaders and frontline organizations, the fund will help facilitate the work of our church in the community.

How will the fund be sourced?
We are setting a goal of $250,000 for total giving to the Crossroads Response Fund and a target of Thursday, April 30 to meet this goal. This means we are challenging ourselves, as your Elders, and our congregation to contribute another $200,000 to the initial funding amount of $50,000. You can contribute to the fund through the mailing of checks to: Crossroads Christian Church, P.O. Box 5386, Evansville, IN 47716. Contributions will be accepted through April 30, 2020. (Please write "Response Fund" on the memo line, of your check to designate your desire to contribute to the Fund.) Please keep in mind that giving to this fund does not replace your regular tithes or offerings to the church's general fund. Giving to the Crossroads Response Fund is over and above regular tithes and offerings.

How will the fund be used?
The goal is to provide relief to as many in our community as possible over the coming months as needs are presented, prioritized and vetted. 100% of donations to this fund will be used for community needs. Funds may be used in the following ways:
To help prevent people in crisis due to COVID-19 from moving into a long-term crisis by direct financial aid. Aid focused on qualified individuals and families whose primary source of income has been drastically reduced or eliminated. Through the NeedANeighbor (NeedANeighbor.org) platform, Crossroads will receive referrals of individuals and families requesting help. Requests for financial assistance will require the applicant to fill out a brief in-take form that will help our team determine an appropriate response for help with food, shelter, clothing or transportation. All financial assistance requests should come through NeedANeighbor.org. (If you need assistance with applying, please contact the church office at 812-858-8668.)
Fund projects or initiatives connected with Crossroads Community Partners and other potential strategic organizations.
Support frontline professionals (Education, Healthcare, First Responders) as opportunities present themselves.

What are the qualifications for assistance?
Working individuals who have been laid off or have had hours greatly reduced due to COVID-19 statewide restrictions or find themselves caring for or housing additional family members due to Shelter-In-Place mandates AND
Have been referred to Crossroad Response Fund through the NEED A NEIGHBOR app AND
Completed an application (an application can be emailed or may be picked up from the church).
Is there a timeframe for the fund?
Online giving to the Crossroads Response Fund will begin March 27, 2020, and will be communicated to the congregation and community during the weekend of March 28/29, 2020. The contribution deadline for the fund is April 30, 2020.

What are the goals, objectives and mission of the fund?
With the above-mentioned goals and objectives in mind, it is anticipated this fund's purpose and mission will be complete by December 31, 2020, and will not become an ongoing source of revenue. All funds remaining unused at that time will be disbursed to local mission partners at the discretion of the Response Fund Committee with the approval of the Crossroads Lead Team and Elders.

What is the vetting and referral process for the fund?
All referrals for financial help will come through NeedANeighbor.org. (If you need assistance with applying, please call the church office at 812-858-8668.) Any non-COVID-19 related requests will go through our standard Agape process. All NeedANeighbor.org referrals will be put through the following process: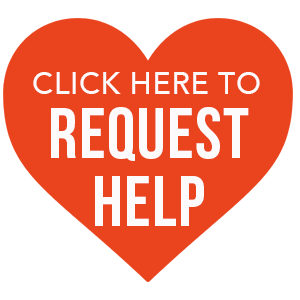 Complete a Crossroads application that requests more information on the need and financial circumstances.
Requests are prioritized, cross-referenced with other giving sources, vetted and presented to the Crossroads accounting department for disbursement.
Who holds the control and oversite of the fund?
Disbursement of funds are at the discretion of the Response Fund Committee, with Finance Team and Elder oversight. Lisa Silen, Crossroads Finance Director, will ensure all donations are designated as "donor-restricted" and will be able to track all of the donations and disbursements. Aaron Musgrave, Dave Elsner and Brian Gower will provide an additional layer of internal control.

Who are the members of the Crossroads Response Fund Team?
Regina Stephenson, CPA, Crossroads Finance Team - Fund Coordinator
Tim Deisher, CPA, Crossroads Finance Team
Dave Elsner, Crossroads Elder - Fund Advisor
Lisa Silen, Crossroads Finance Director - Fund Accountant
Macie Yelton, Agape Coordinator - Fund Member
Heidi Barnett, Agape Coordinator - Fund Member
What is the Crossroads Response Team?
In response to COVID-19 and its effect on our community, we have established the Crossroads Christian Church COVID-19 Response Team. The purpose and vision of the response team are to lead our church to live and love like Jesus by mobilizing people and resources to engage the most vulnerable, and front-line professionals in our community.

Who are the members of the Crossroads Response Team?
Aislin Carter - Need a Neighbor Coordinator and Newburgh Campus Mobilizer/Prayer
Andrew Bondurant - School Liaison and Organization Coordinator
Kelli Ward - West Campus Mobilizer/Prayer
Carl Chapman - Strategic/Crisis Management
Rachel Klink - Health Professionals and Deaconess Liaison
Regina Stephenson - Response Fund Coordinator
Kathy Greaney - St Vincent Liaison and Personnel Coordinator
Darla Turpin - Communication Coordinator
Mark Whited - Team Leader & Collaboration with Partners