LEARN HOW
Together through child sponsorship – we can help rural Maasai Kenyan families take a major step out of extreme poverty. When a child is sponsored, their guardians receive valuable training to spend wisely and set long-term economic goals. They will also receive needed education, mentoring and trauma care, all of which will increase the opportunity to become followers of Jesus.

SPONSOR A CHILD

This program is affiliated with Crossroads' long-term, highly trusted, global partner of 10 years, AfricaHope/New International. The child sponsorship program will provide an even greater entryway for the Gospel into these villages.




YOU ARE INVITED
What a great joy to assist a Maasai family in moving out of extreme poverty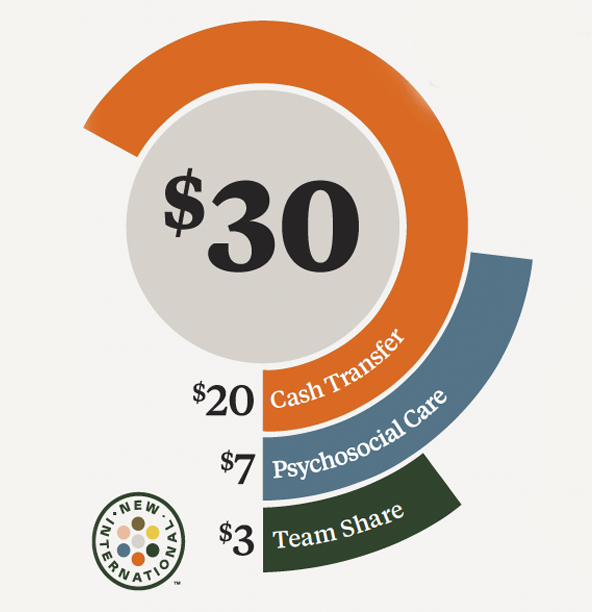 through sponsoring one child. Your $30/month sponsorship will help bring economic stability and access to education, trauma counseling and a Gospel-oriented church to an entire community in rural Kenya.

Our partners, Africa Hope and New International have a proven record of seeing other village communities be similarly transformed who are not being assisted by any other agencies.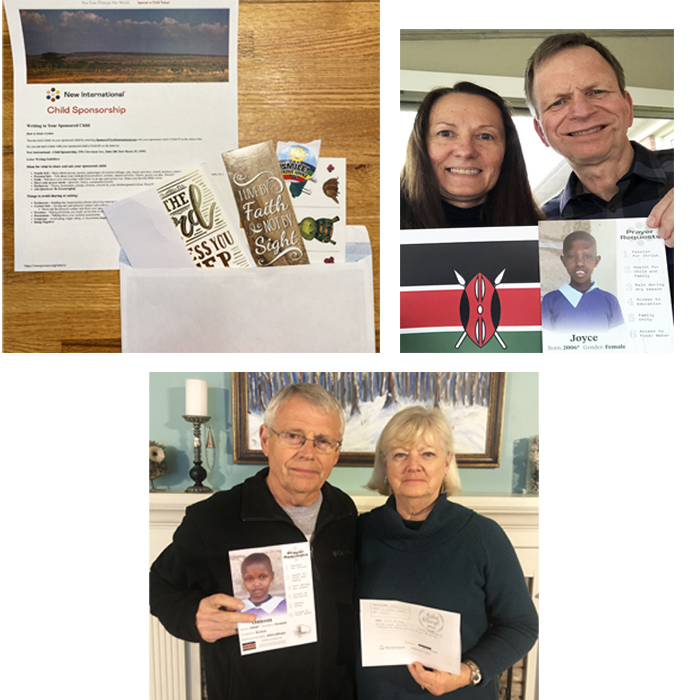 It is an honor to invite our Crossroads family and friends to "transform a village!"
+

FAQs
Have questions? Learn more!

Transform A Village Through Child Sponsorship

Where does my money go?
90% of the fund goes directly to the improvement of your sponsored child's situation $20 is allotted to a Direct Cash Transfer of funds when the guardian completes our Financial Responsibility Curriculum. $7 is allotted toward Psychosocial Care which helps combat the emotional and spiritual effects of extreme poverty through counseling, mentoring, and trauma intervention. $3 is allotted towards New International's mission to proclaim Christ and make disciples globally.

How long does the sponsorship last?
The sponsorship will last until the child leaves school. Our goal is to educate every child to the peak of their abilities. What partners do you have in the field? Africa Hope is a program run by national Kenyans that works directly with the Maasai people of Kenya. They provide psychosocial care to our sponsored children and assess the needs of the community. Their programs include clean water provision, primary education (focusing on increasing girls' participation in school), food security and livelihood training, evangelism, and new Church planting.

How are you different from other child sponsorship organizations?
One of our key differences is the utilization of Direct Cash Transfer. Using relevant metrics and modern research, we strive to eliminate extreme poverty with processes that are research-proven. We work to combat the physical, emotional, and spiritual wounds inflicted by poverty and strive to empower families.

Do you take one time donations?
Yes, but we encourage people to sponsor a child.

Can I write letters to my child and will they respond?
Yes and yes! Though response times vary from several weeks to several months depending on your child's situation.

Will I be billed?
You will receive a receipt for your sponsorship payment however, New International will not bill you. The receipt can serve as a reminder if you are donating by check. If using a bank account or credit card it will automatically withdrawal on the 5th or 20th of each month.

What is Direct Cash Transfer?
Direct Cash Transfer means that your donation, using mobile banking technology, is given directly to the families that have completed the Financial Responsibility Curriculum (a 6 session course designed to help Maasai people understand personal finances, budgeting, and saving).

How do you choose the children you sponsor?
We use a metric called the Multidimensional Poverty Index (developed by Oxford University) to determine the families in greatest need. We monitor factors, including family health and mortality, quality of their home, levels of education, assets, access to clean water, as well as other indicators of poverty.

What does the process look like when one sponsors a child?
Your card will be charged or withdrawn from your bank account on the next 5th or 20th of the month. For example, if it is November 4th, and someone signs up to begin payment on the 5th, their account will be withdrawn on December 5th. They will receive their packet within 2 weeks of the withdrawal date.