Trust-Based Relational Intervention Training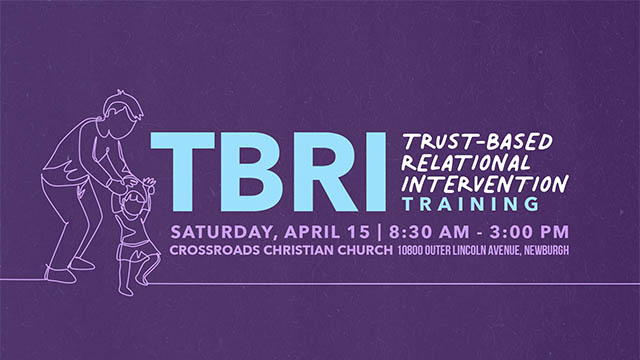 When risk factors such as biological, emotional or physiological trauma interrupt a child's development, caregivers need additional skills and understanding. Taught by TBRI Practitioner Julie Burton and in partnership with CFC and Borrowed Hearts, this workshop will provide participants with proven tools to develop closer connections built on evidence-based techniques. Parents, teachers and anyone who cares for kids from hard places are encouraged to attend.
This class will provide six hours of CEU credits for foster parents.
Childcare is free. Lunch and snacks will be provided for kids & adults. We are asking for a fee of $15 for each adult participant.
REGISTRATION CLOSES SUNDAY, APRIL 9.
CHILDCARE FOR KIDS BIRTH - GRADE 5