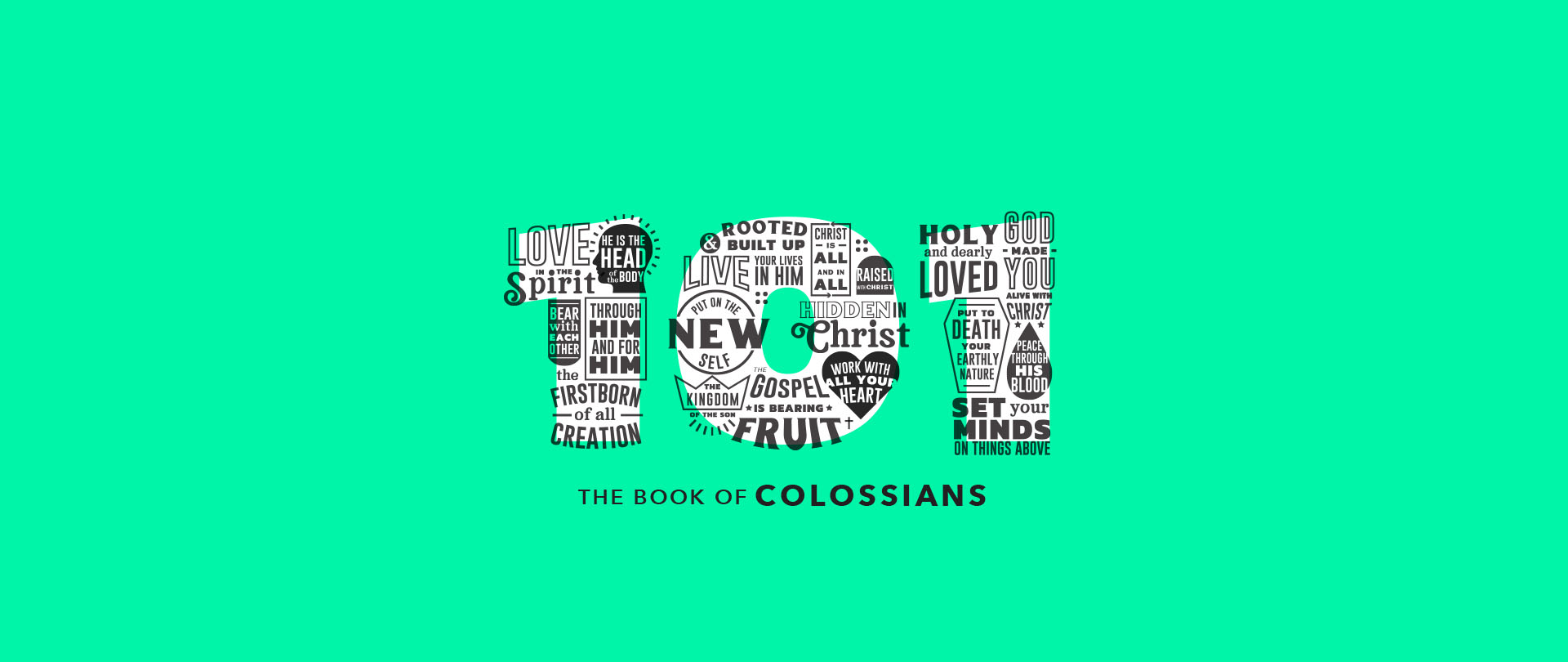 Questions about Christianity abound: What does it mean to be "Christian"? Why are there so many different types of Christians that seem to believe in very different things? Who should I listen to if I want to learn more about Christianity? Why would I want to be a Christian? How do I become a Christian, and what do I have to do once I am one? What do I need to know if I want to tell someone else about Christianity?
These are all foundational questions. They existed in the 1st century and persist here in the 21st. One of the early Church leaders, Paul, addressed each of these questions in a letter he wrote to young churches in Laodicea and Colossae. This Biblical book, called Colossians, was written as a "foundations course" for new Christians. It addresses the central message (called the Good News, or "Gospel") of Christianity, the humanity and the Godliness of Jesus Christ, the identity of those that believe in and follow him, how we are to live our lives as Christians, and how following Him impacts our relationships with other people.
It's vital that we understand these foundational aspects of the Christian walk as we grow in Christ and live a life worthy of and pleasing to Him.
There is "homework" assigned for each of us throughout this series. To download a pdf of each week's assignment, click on the appropriate links below.
---
Sermons in this series include:

April 11
"Gospel 101" - Phil Heller, Lead Pastor
Colossians 1:1-14
Homework for this week

April 18
"Jesus 101" - Phil Heller, Lead Pastor
Colossians 1:15-2:3

April 25
"Identity 101" - Andy Teare, Online Campus and Media Director
Colossians 2:4-23

May 2
"Discipleship 101 (Part 1)"- Brian Gower, Elder Chairman
Colossians 3:1-17

May 9
"Discipleship 101 (Part 2)" - Phil Heller, Lead Pastor
Colossians 3:18-4:6
---
Each week we highlight ways you (and your friends or family) can make new friends, learn more about living and loving like Jesus, and serve within the church, in your neighborhood or around the world.

On this page, we gather each of our weekend announcements and provide links to your next steps for growth on your Christian journey.
To learn more about other happenings/events at Crossroads, click here.