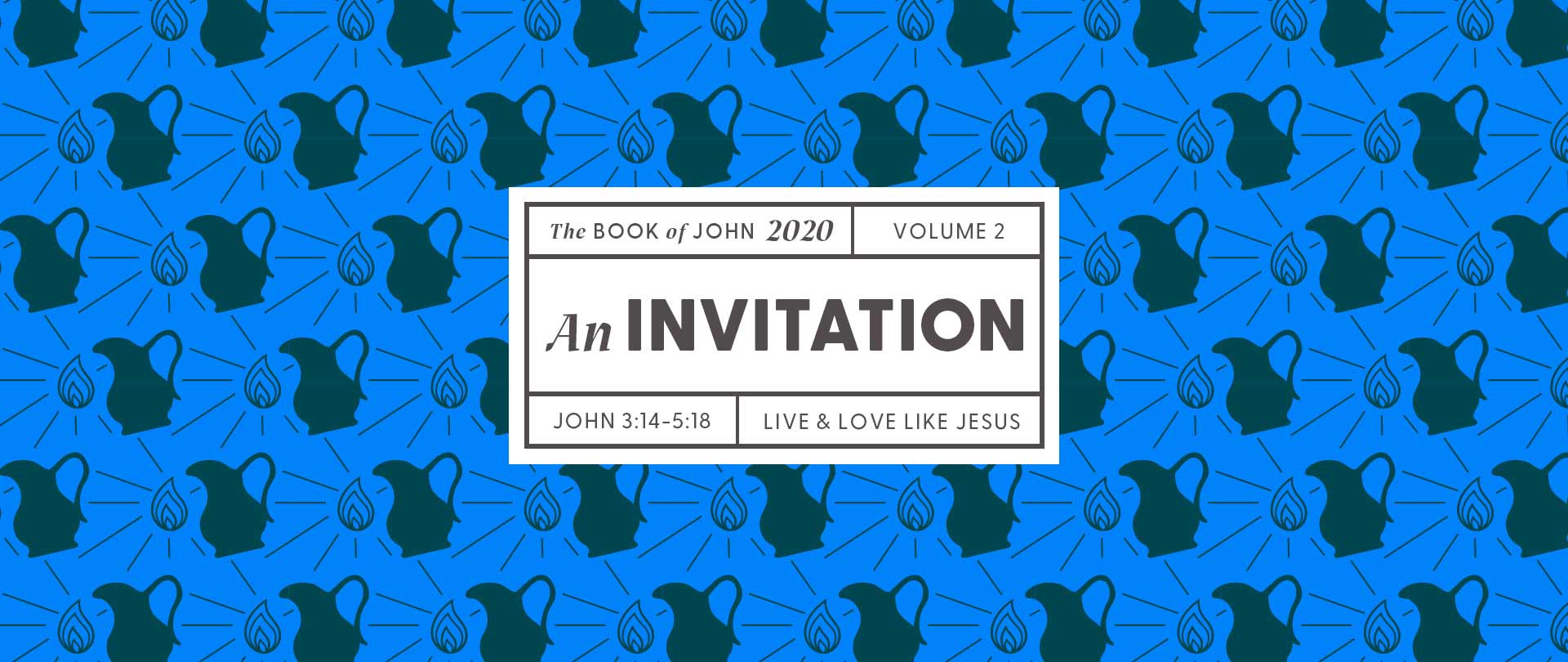 At the heart of the Good News is an invitation to be a citizen of God's kingdom. In the book of John we see that the invitation was hand-delivered by Jesus, the Son of God himself! The invitation is not exclusive—in fact, it is made to anyone and everyone that will accept it. The offer has been made to those that have grown up thinking that their right to enter the kingdom is hereditary, or otherwise earned, and to those that never expected to be invited. To accept this invitation to take part in the kingdom, we need only believe that the herald is truly the heir.
CLICK HERE to learn more about our study of John in 2020.

Click a sermon title below in order to see that week's message.

February 22-23
Newburgh and Online Campuses
"The God Who Loves" - Phil Heller, Lead Pastor
West Campus
"The God Who Loves" - Matt Volkman, West Campus Lead

February 29-March 1
"Pointing to Jesus" - Phil Heller, Lead Pastor

March 7-8
"Everyone, Everywhere" - Andrew Bondurant, Family Ministries Pastor

March 14-15
"Jesus Saves" - Phil Heller, Lead Pastor

March 21-22
"Excuses" - Phil Heller, Lead Pastor

March 28-29
"Authentic Faith" - Phil Heller, Lead Pastor

April 4-5
"Lord of Sickness and Sabbath" - Phil Heller, Lead Pastor
---
We are all on a journey, but oftentimes we are at different places along that path. There are many ways and places to come alongside the members of your church family here at Crossroads. Our weekly announcements are more than just a way for us to let you know what's going on, they are sign-posts that highlight ways you can deepen your relationship with God as you link arms with other travelers that are at similar places along this path.
To learn more ways to become involved in life at Crossroads, click here.