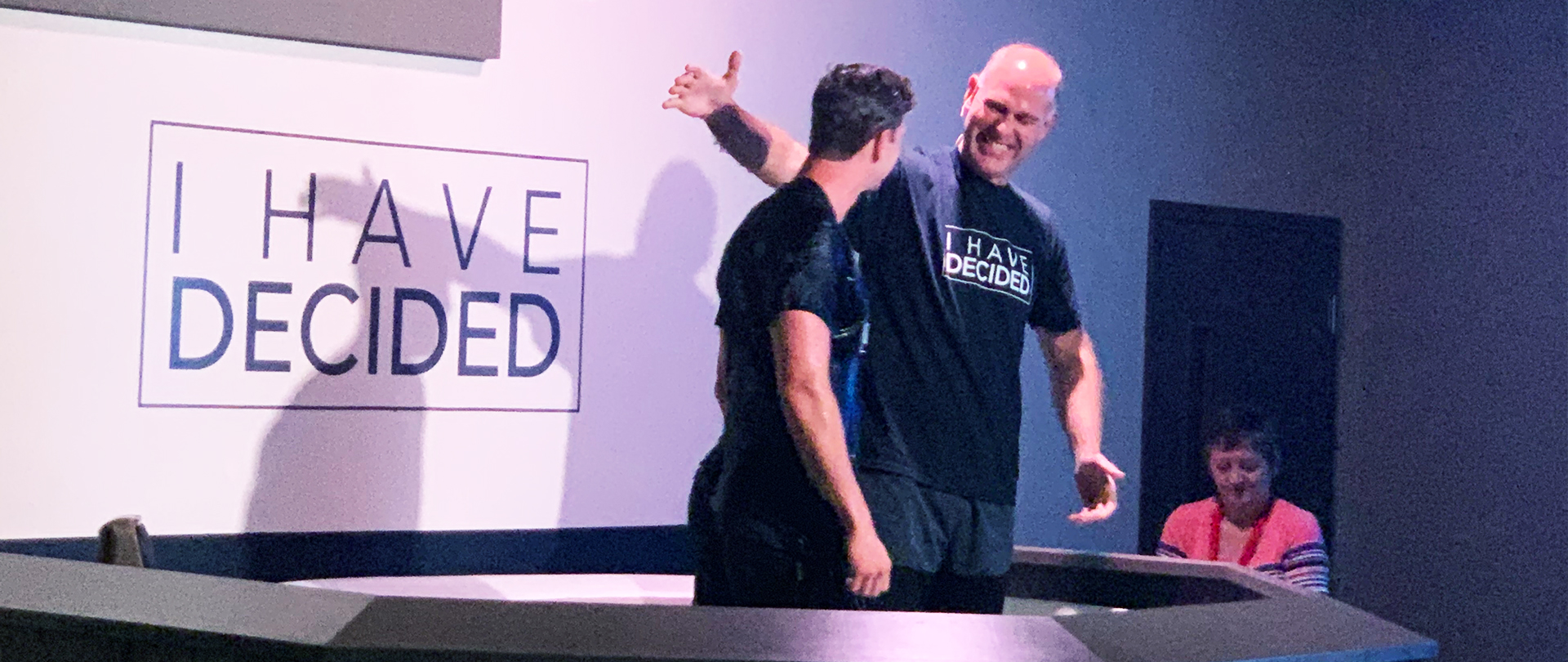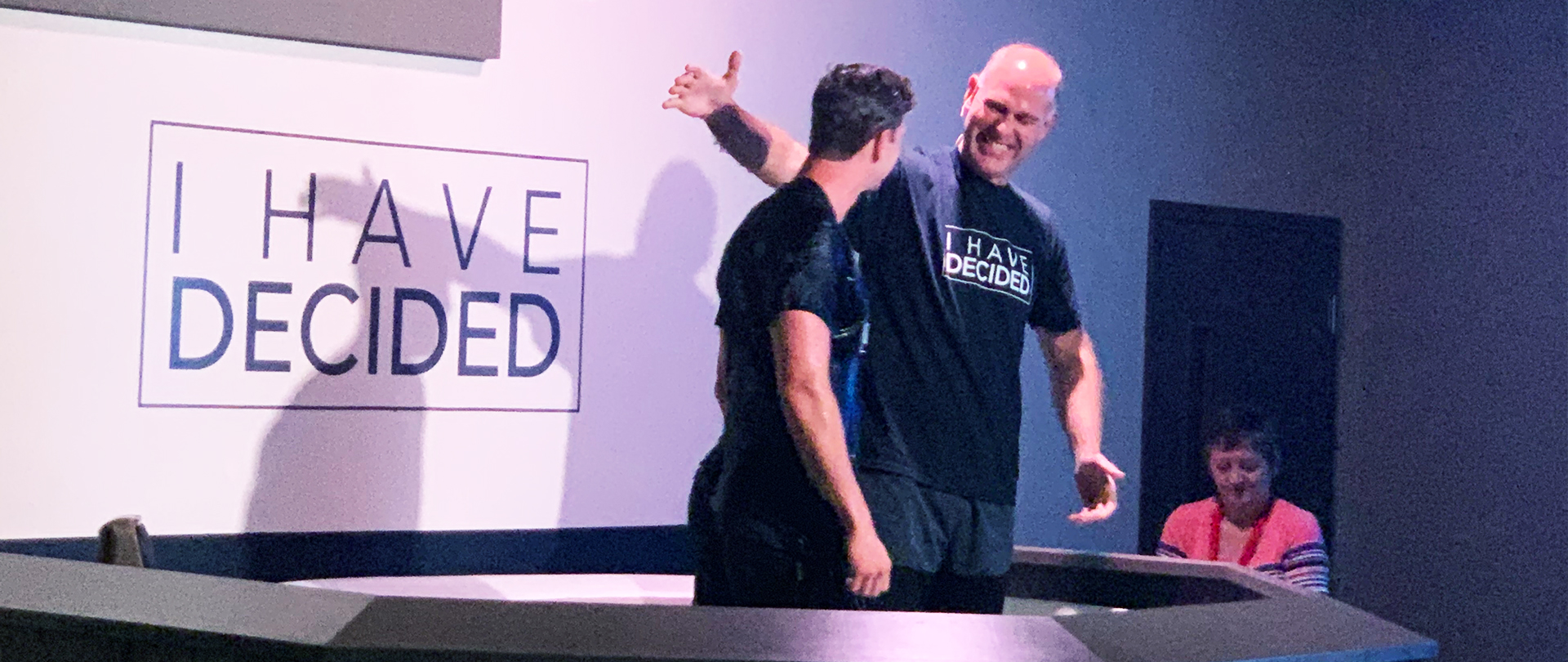 NEXT STEPS AT CROSSROADS WEST CAMPUS
We believe that wherever you are in life, you will always have a next step to take as you grow.
Next Steps is a brief conversation in which we share our vision, our core values and the next steps to take in order to be baptized or participate in any one (or more) of our many serving opportunities and small groups.
Next Steps takes place after every service in our Welcome Center. We will help you take your next step in serving, getting baptized, joining a small group or becoming a member at Crossroads.
Membership classes are offered separately, and take place once per month. Membership classes at Crossroads go into much more depth about our mission, vision, church structure, beliefs and history.

To learn more about Crossroads outreach initiatives click here.
The Bible teaches that baptism is the first step of obedience when making a commitment to Christ. Baptism allows a believer to publicly communicate their commitment to Christ. People often have questions about baptism: Why should I do it? I've already been baptized, Do I have to do it again? Does it matter if someone was sprinkled or dunked? If you have questions about baptism, please contact us at 812-858-8668.

If you are ready to schedule your baptism at Crossroads West Campus, please click on the link below.

+

Grow With Us!
West Campus Groups

Here at Crossroads, we believe Groups are where you grow! To learn more about Groups at Crossroads West Campus, click the link below.

+

Serve With Us
Volunteer at Crossroads West Campus

Kids Team
Our Crossroads Kids ministry partners with parents to lead their children to become disciples who make disciples. We have many opportunities for your gifts and talents to come alive in our ministry!

Connections, Family, Media and Facilities Teams
Looking to connect with others, make new friends, and grow your faith? Serving at our West Campus is a great place to start.


Worship Team
We are always looking for ways to grow our team with people who have a passion to connect others to Jesus through authentic and engaging worship.


Outreach
If you are interested in serving our community, regional or global neighbors, then please click the following link to learn more about Crossroads Christian Church's outreach ministry. You will be directed to the "Outreach" portion of our website.