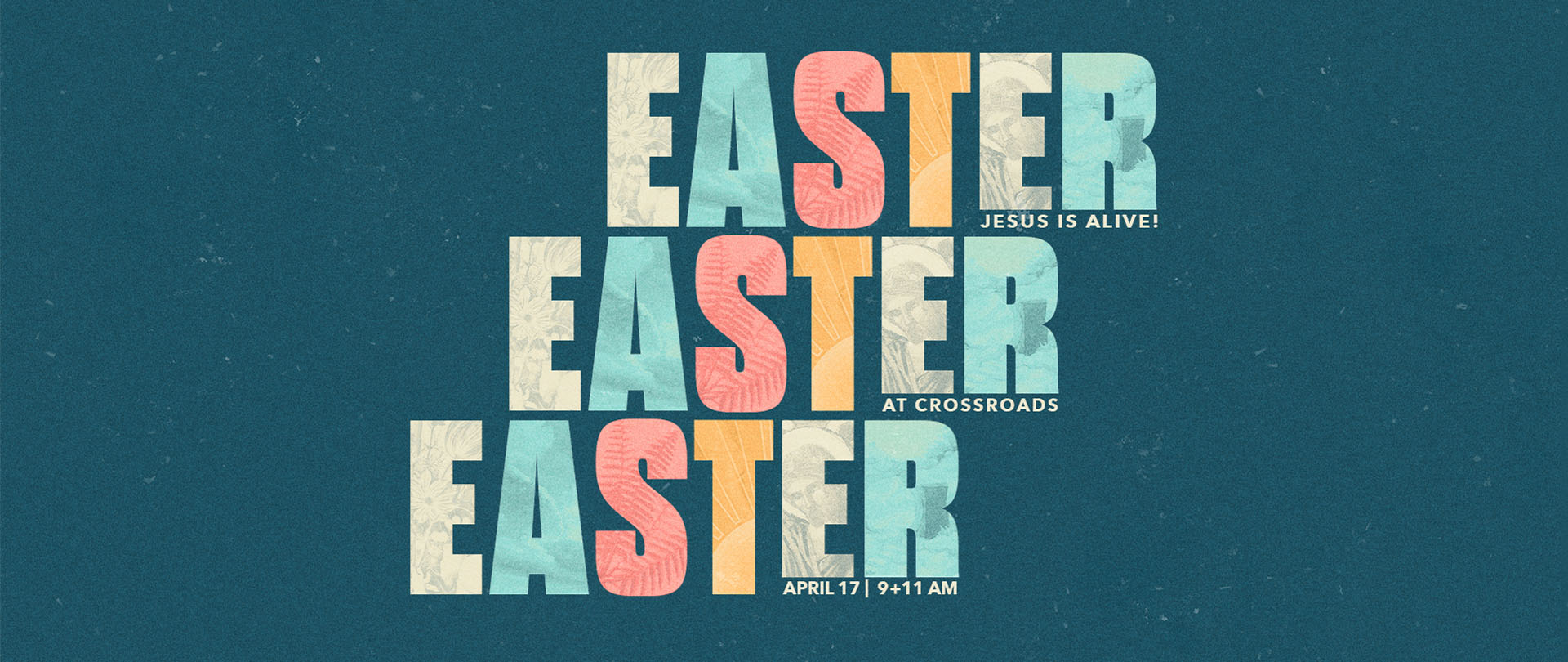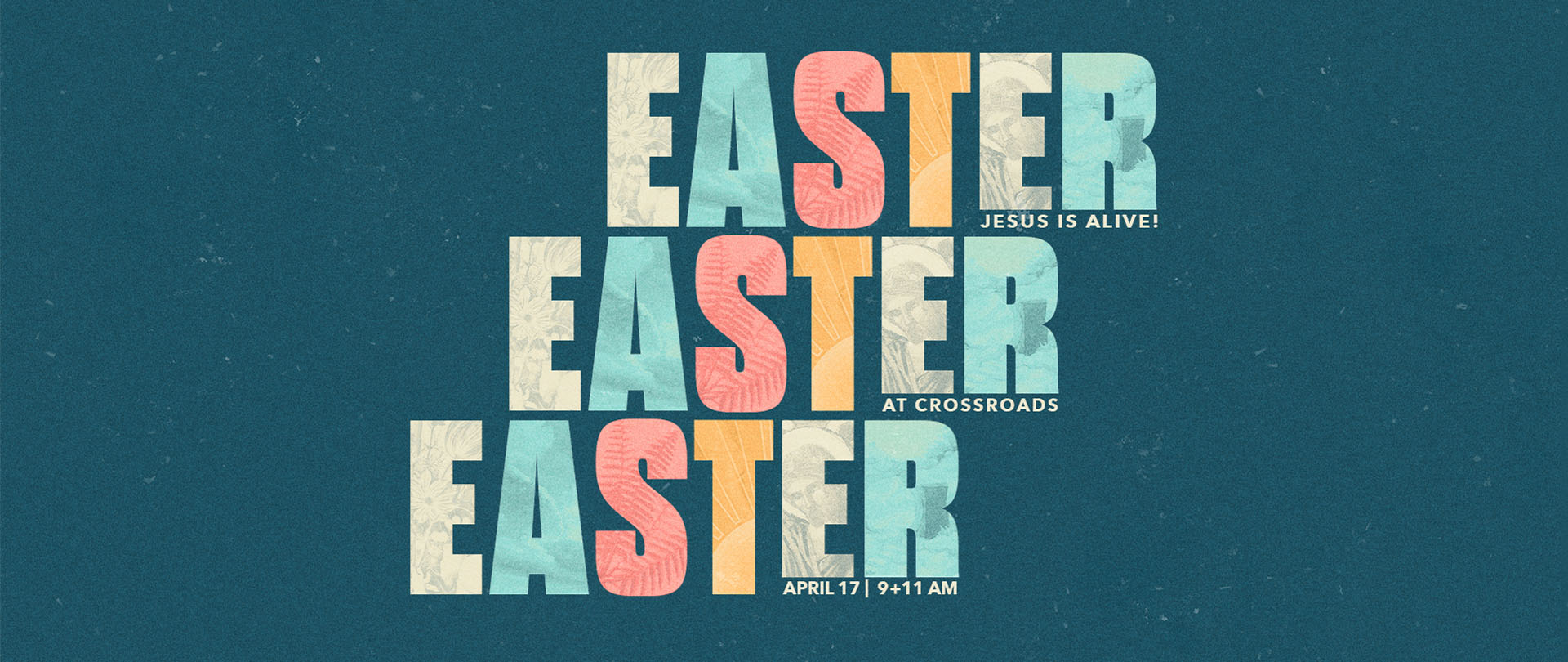 APRIL 17
9:00 & 11:00 AM

Jesus is ALIVE!

Celebrate the HOPE and JOY of
Easter with us!
On Easter Sunday, we invite you to learn more about Jesus––His LIFE, His DEATH, and His RESURRECTION from the dead––bringing LIFE, JOY, and HOPE to our world.
Jesus brings eternal life to everyone who believes in Him.
Bring your entire family to Crossroads this Easter to experience the hope and life that only Jesus gives!
---
HOLY WEEK (April 11-15)
Experience the story of Jesus in a new way. Each day in the guide includes a narrative look at where Jesus is that allows you to feel the weight of the story.

For parents, there are family discipleship activities and questions included!
DOWNLOAD YOUR COPY!

Copies of the devotional will also be available for pick up beginning April 3 in the Crossroads Atrium.
---
GOOD FRIDAY
April 15, 6:00-8:00 AM and 11:00 AM-7:00 PM, Worship Center

As we prepare our hearts for Resurrection Sunday, please join us on a self-guided journey through the crucifixion of Jesus and his death on a cross at Calvary.
The Crossroads Worship Center will be open on Good Friday, April 15, from 6:00 to 8:00 AM and from 11:00 AM to 7:00 PM. Let's prepare our hearts by spending some time with God.