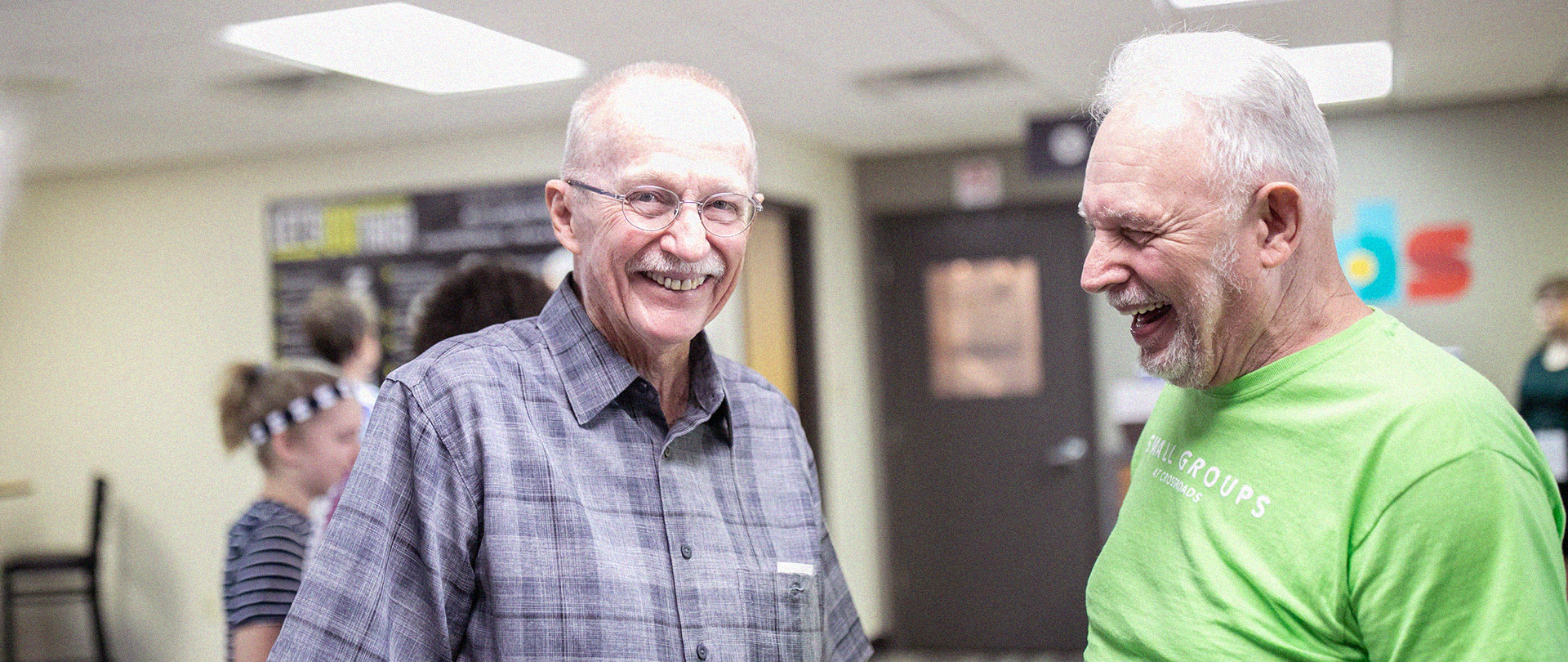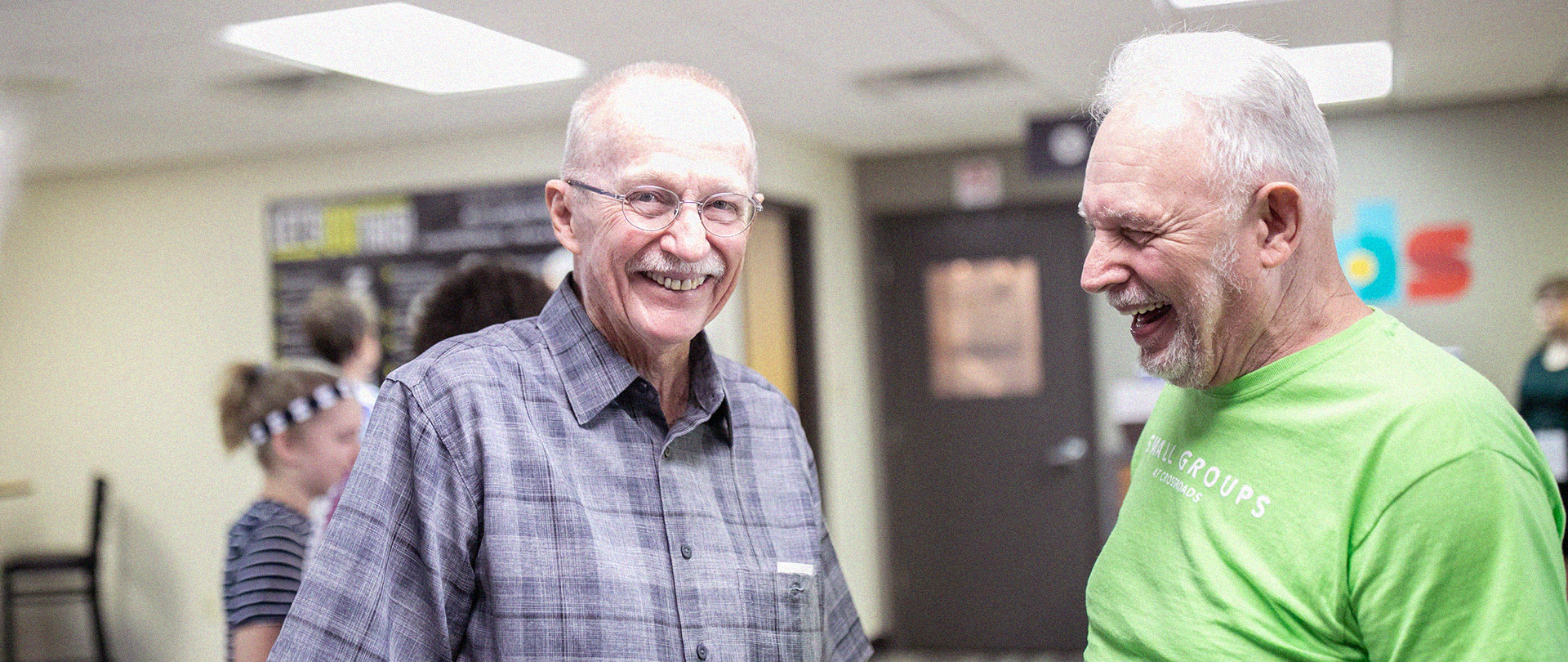 Groups are where we grow!
When you join a Group at Crossroads West Campus, you are taking a step into a community that is looking forward to growing with you as we progress down the pathways of life together. Groups are the birthplace of lifelong friendships and the accountability relationships we need to grow in our walk with Jesus Christ.
We offer several different "types" of Groups at Crossroads West. Click the links below to learn more about each type of group we offer.
Small Groups are gatherings of people designed to help us love God, love each other, and love the world. It's one of the primary places we grow as "disciples who make disciples." This happens when groups meet to pray, talk about how to apply the words of the Bible to our daily lives, and just spend time together.


Group Connect

We offer Group Connect about 3 times each year, we will help you navigate through and enjoy the process of becoming part of a small group. Visit the Small Groups table in the lobby before and after services. If you have questions, contact Lea Deisher at 812-518-1402 or ldeisher@cccgo.com.

---

+

Women's Bible Studies
Online

Crossroads offers a variety of short-term groups for women of all ages. Groups meet weekly and a variety of topics and in-depth bible studies are offered. Advance registration is appreciated as it helps us prepare and plan so every woman has a great experience.

Online Studies

God of Creation - Sundays
Beginning April 5, 9:00-10:30 AM
God of Creation by Jen Wilkin

The Faithful - Thursdays
Beginning April 9-May 14, 7:00-8:30 PM
The Faithful: Heros of the Old Testament, borrowing from best-selling studies by Beth Moore, Priscilla Shirer, Lisa Harper, Kelly Minter, and Jennifer Rothschild.

The Faithful-Online Study - Wednesdays
Beginning April 8-May 13, 1:00-2:30 PM
The Faithful: Heros of the Old Testament, borrowing from best-selling studies by Beth Moore, Priscilla Shirer, Lisa Harper, Kelly Minter, and Jennifer Rothschild.

+

Support Groups
West Campus

Crossroads support groups meet on Monday evenings to provide practical, real-life solutions in a Christ-centered atmosphere. Find healing and community with others who understand the journey of coming away whole from a broken place. You do not have to be a member of Crossroads to attend. Everyone is welcome!

Location
CROSSROADS WEST CAMPUS - 2240 Bismark Avenue, Evansville, IN 47720

Monday Evenings
6:30-8:00 PM - Support Groups

Click the group title below to learn more and register.

Finding Hope
Through life, we experience many hurts, but God provides hope.

GriefShare
When the loss of a loved one is all-consuming; learning to breathe again.

Making Life Disciples
Making Life Disciples is a Care Net initiative whose purpose is to equip you as a member of the body of Christ to offer compassion, hope, help, and ongoing discipleship to anyone considering abortion.

+

Tuesday Night Community Fellowship
Tuesdays, 6:00 - 7:15 PM
West Campus

Join us as we dive into the Bible and grow in our faith! This group focuses on spiritual formation and how we can all be disciples who make disciples.

We meet every week on Tuesday nights from 6:00-7:15 PM at Crossroads West Campus.

All are welcome and free childcare is provided with advanced registration. Contact Julie Volkman at jvolkman@cccgo.com if you have any questions.

Click the following link to register:

+

Men's Fraternity
West Campus

Tuesdays 6:30 PM, Meeting location varies.
Thursdays, 6:15 AM, Meeting location varies.

Both West Campus groups meet weekly and are led by Craig Vetters.
Currently studying how we can apply the principles of scripture to everyday life, based on the book Letters to the Church by Francis Chan. You do not need to purchase the book, discussion questions will be provided. Contact vetterscraig@gmail.com

Register

Galatians and Ephesians
Thursdays, Beginning January 14, 9:00-11:00 AM, Worship Center, Crossroads West Campus


Join us as we study through the books of Galatians and Ephesians this semester. You don't need to purchase any materials, as we will be using the Bible as our text book. Child care is availale with your registration.

This study will be led by Angela Duncan, Amy Higgs, and Susan Young.